SBS Radio News
Rumours swirl as Tinkler drops bid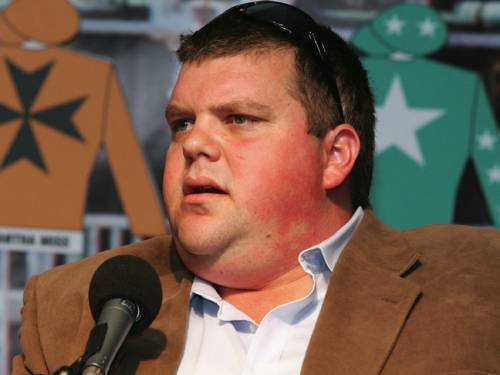 Nathan Tinkler may sell down his major shareholding in Whitehaven Coal after dropping his $5.2 billion bid amid rumours he is in financial trouble.
Nathan Tinkler may sell down his major shareholding in Whitehaven Coal after dropping his $5.2 billion takeover bid amid rumours he is in financial strife.
The 36-year-old mining entrepreneur and electrician told the company's board on Thursday night he had abandoned his $5.20-a-share bid.
Whitehaven's shares plunged on Friday, closing 11 per cent or 39 cents weaker at $3.09 - a three-year low.
Mr Tinkler's 21.4 per cent shareholding had lost $84.5 million in value.
He said in a media interview a fortnight ago he was close to finalising a deal to privatise Whitehaven, having 48.3 per cent shareholder support.
But now he appears to have failed to raise enough funds.
There has been increasing commentary on Mr Tinkler's debt levels after he failed to meet a deadline to pay $28.4 million for a major stake in coal miner Blackwood Corp, which refused to grant him more time.
He has also faced negative publicity about failing to pay superannuation to employees of his horseracing empire and reports he had tried - and failed - to sell off those interests at a large loss because they were bleeding money.
Mr Tinkler would not comment on Friday.
He became Whitehaven's major shareholder when it bought his Aston Resources coal company and Boardwalk Resources for about $2.7 billion earlier this year.
Whitehaven's chief executive Tony Haggarty declined to comment on what he called corporate intrigue, except to acknowledge there was likely to be ongoing volatility in the share price with Mr Tinkler remaining a shareholder.
"It doesn't affect the direction the company's heading in, it doesn't affect the view of the board and dare I say a lot of the shareholders have about the intrinsic value of the company," he said.
On Friday, Whitehaven, a thermal and metallurgical coal producer, posted a more than six-fold increase in net profit to $62.5 million for the year to June 30.
Morningstar energy analyst Gareth James said he was not surprised the bid didn't go ahead, with falls in coal prices forcing other miners such as Yancoal Australia to halt expansion.
Mr Tinkler had arguably taken excessive risks, Mr James said, using large amounts of debt to fund the growth of his business since his first major deal in 2007, leaving him exposed now that there was a downturn in the cycle.
"Is he going to find himself in a position where he'll need to reduce his shareholding in Whitehaven to support other areas of business interests?" Mr James told AAP.
It is believed Mr Tinkler hoped that by privatising Whitehaven the company's and his value would not be exposed to the sharemarket, freeing him up to support other areas of his business.
Meanwhile, Mr Haggarty said Whitehaven's result was boosted by $4.8 million in gains on items relating to its acquisition of Aston and Boardwalk and related accounting adjustments and the sale of part of its interest in the Maules Creek project in NSW.
However he was angry about delays getting final permits for the highly-regarded Maules Creek.
Whitehaven declared a fully-franked final dividend of three cents per share, down from 4.1 cents a year ago.