SBS Radio News
Key Taliban figure killed in airstrike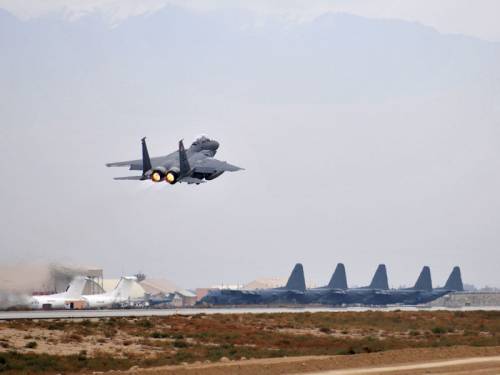 A NATO airstrike in Afghanistan has killed a senior Taliban leader, his deputy and at least 10 other militants near the Pakistani border.
A NATO airstrike in eastern Afghanistan has killed a dozen militants including a senior leader of the Taliban in Pakistan.
The international military coalition said on Saturday, the assault had dealt a blow to armed extremists operating on both sides of the countries' porous border.
The strike in Afghanistan's eastern Kunar province killed Mullah Dadullah, the self-proclaimed Taliban leader in Pakistan's Bajur tribal area that lies across the border, late on Friday afternoon, coalition spokesman Major Martyn Crighton said.
Dadullah reportedly took over after Bajur's former Pakistani Taliban leader, Maulvi Faqir Mohammed, fled to Afghanistan to avoid Pakistani army operations.
He was responsible for the movement of fighters and weapons, as well as attacks against Afghan and coalition forces, according to a coalition statement on Saturday.
It added that Dadullah's deputy, identified only as Shakir, was also killed in the strike along with 10 other militants, and that an assessment made in conjunction with Afghan security forces determined no civilians had been killed or injured.
The airstrike was in Kunar's Shigal district, which lies about 15km from the Pakistani border but Crighton would not say if an unmanned drone or manned aircraft launched the missiles.
A spokesman for the Pakistani Taliban, Ahsanullah Ahsan, said Dadullah was killed in a drone strike in Kunar and that Maulana Abu Bakar had been named new chief of the Bajur region.
Pakistani intelligence officials said Dadullah and 19 others were killed in the attack. Initially, they said the strike was on Pakistani territory but later conceded it was in Afghanistan.