SBS Radio News
Asylum seekers, Qld boost Labor in poll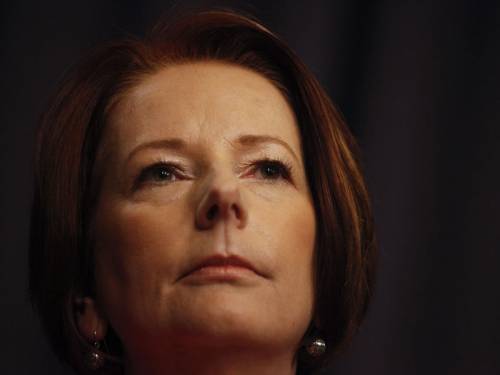 Labor's handling of the asylum seeker issue and unrest over public service cuts in Queensland are pushing up its polling, senior party figures say.
Sorting out the asylum seeker policy and unrest over Queensland public service cuts have led to a lift in the polls for the federal government, senior Labor figures say.
The latest Nielsen poll published in Fairfax newspapers on Monday showed Labor's primary vote rising to 32 per cent - its highest point in the poll since February.
The coalition's primary vote fell two points to 45 per cent, but the Liberals and Nationals retain an election-winning position.
Julia Gillard's rating as preferred prime minister has risen by three percentage points to 46 per cent, overtaking Opposition Leader Tony Abbott's rating, which fell three percentage points to 45 per cent.
The Nielsen poll, which followed a lift for Labor in the Newspoll a week ago, was taken after the government's announcement in mid-August that it would process asylum seekers on Nauru and Papua New Guinea's Manus Island.
Some 67 per cent of respondents to the poll supported the revival of offshore processing while 27 per cent were opposed.
It also came as polls showed Labor's support rising in Queensland, where Campbell Newman's conservative government is slashing public servant numbers.
The prime minister told reporters in Sydney she did not comment on opinion polls.
However, Federal Labor frontbencher Craig Emerson described the figures as "encouraging".
"Certainly the trend is a positive one," Dr Emerson told ABC radio on Monday.
Dr Emerson said people were starting to realise Mr Abbott's doom predictions about the carbon tax had been exaggerated.
"He's a one trick Tony," Dr Emerson said.
Senior Labor MP Kelvin Thomson voters had been "troubled" by the drowning deaths of asylum seekers and wanted strong action on people smuggling.
He said Mr Newman was "running amok, sacking people in Queensland".
Liberal backbencher Steve Ciobo played down the poll result.
"The Australian people at the next election will have a referendum on the carbon tax," he told Sky News.