Top Stories
Gunmen have killed a Pakistani woman politician from cricket star Imran Khan's Movement for Justice (PTI) party in the southern port city of Karachi on the eve of partial election re-polling. Read more
SBS Radio News
Taliban attack kills 10 Afghan soldiers
27 Aug 2012, 6:59 pm
-
Source: AAP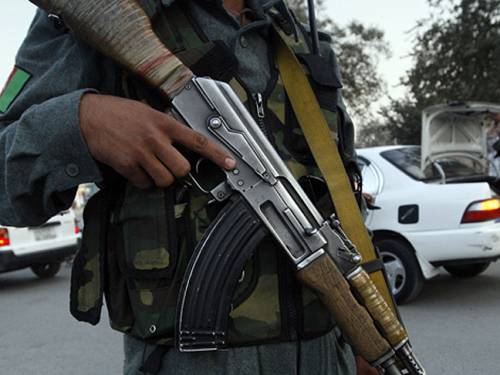 Ten Afghan soldiers have been killed and four wounded in a Taliban attack on a checkpoint in the south, with some troops allegedly helping the insurgents.
Taliban insurgents have killed 10 soldiers after overrunning an Afghan army post in the troubled southern province of Helmand in a predawn attack.
Four soldiers were wounded and six others were missing following the attack on Monday in the province's Washir district, senior regional police officer Colonel Mohammad Ismaiel Hotak told AFP.
"There was an attack on one of our posts in Washir district. Ten soldiers are dead in that attack," said Hotak, the deputy head of the regional co-ordinating body for the Afghan army and the US-led NATO force.
Daud Ahmadi, a spokesman for the Helmand provincial administration, confirmed the incident and said the attack was an "insider" plot in which some army soldiers helped the rebels attack the post.
"The Taliban attacked a post in Washir and killed 10 soldiers," he said.
"Four other soldiers were wounded and five others have gone with the Taliban with their guns. It was an insider plot."
Hotak could not confirm Ahmadi's account but said an investigation was underway.
If it is confirmed that the attack was facilitated by soldiers it will be the latest in a string of insider attacks on Afghan and NATO security forces.
A total of 40 international troops, mostly Americans, have died in such attacks this year.