SBS Radio News
Asylum policy needs time to work: Bowen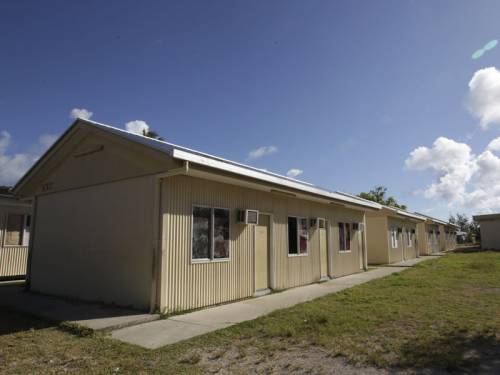 About 400 asylum seekers have arrived in Australian waters on five boats in the past two days, with the new government policy failing to slow the numbers.
The federal government concedes its harsh new offshore processing policy is not yet having an effect, after almost 400 asylum seekers arrived in Australian waters in just two days.
The latest boat, carrying 43 people, was found north of Cocos Islands on Tuesday morning.
Another two were intercepted around the same spot on Monday afternoon - one carrying 49 people and the other carrying 54.
Authorities also found 77 people who managed to land on the Cocos Islands, while having to assist a vessel with 165 people on board near Christmas Island.
A total of 388 unauthorised boat arrivals have been detected since the weekend.
About 1000 have arrived since the government announced plans earlier this month to resurrect the Howard government-era processing centres on Nauru and Papua New Guinea's Manus Island.
The government has warned people who have arrived by boat since August 13 that they are at risk of offshore transfer.
But Mr Bowen on Tuesday conceded the policy announcement was yet to slow the flow of boats.
"It's not having an effect yet, but it does take time to work," he told 2SM Radio in Sydney.
"It will become more effective when we actually have planes going to Nauru and PNG."
Mr Bowen says it also takes time for the message that things have changed to reach asylum seekers currently waiting in Indonesia and Malaysia.
"Others will be waiting to see the planes go off to Nauru and PNG, to see whether we're actually serious about this," he said.
The Labor government hopes to start sending asylum seekers to Nauru next month.
Defence personnel are currently working to establish temporary accommodation to house around 500 asylum seekers by the end of September.
Nauru will be able to house an estimated 1500 when its facilities are fully operational. Manus will be able to house 600 people.
Coalition immigration spokesman Scott Morrison again called on the government to restore the other Howard government measures of temporary protection visas and turning boats back to Indonesia when safe.
He also seized on reports that the cost to the government's budget of staffing immigration detention facilities has ballooned by almost $650 million.
"Labor's four years of policy failure, their continued refusal to implement the full, proven Howard government measures and lack of resolve in dealing with people smugglers means taxpayers will be forced to pay a growing bill for Labor's failure for years," he said.