SBS Radio News
Aristocrat leisure lifts profit by 40%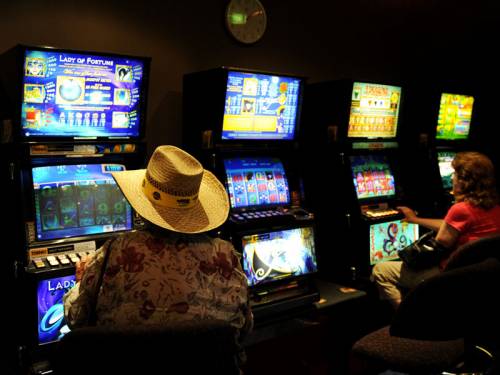 Aristocrat Leisure has lifted first half net profit by 40 per cent and expects strong earnings growth for the full year.
Gaming machine supplier Aristocrat Leisure has lifted first half profit by nearly 40 per cent but says it is still has some way to go before reaching its full potential.
The $34.7 million net profit for the six months to June 30 beat the forecast the company gave in July of a net profit between $30 million and $33 million.
Aristocrat's net profit for the previous corresponding first half was $24.9 million.
Aristocrat, which is changing the dates of its financial year, said it expected its net profit for the 12 months to September 30 at between $85 million and $90 million, about 60 per cent higher than the previous year.
It also expects strong growth in net profit for the calendar year to 31 December 2012.
Aristocrat, which is in the midst of a five-year turnaround strategy, said the improved profit in the first half of fiscal 2012 was driven by a better operational performance and lower interest expense. Higher income tax offset favourable foreign exchange movements.
Aristocrat released new, more sophisticated games, including some specifically targeted at the Asian market; sold more machines in North America; and made profits and gained market share in Japan on the back of two new games.
Shares in Aristocrat were 19 cents higher at $2.76 on Tuesday.
Aristocrat chief executive Jamie Odell described the six-month result as "high quality", driven by ongoing top-line (revenue) growth across the company's business regions despite mixed economic conditions.
Revenue in the first half rose by 27.7 per cent to $399.3 million.
Mr Odell said the company had delivered three consecutive reporting periods of net profit growth.
"We expect to be on track to deliver further net profit improvement for the nine months and the 12 months to 30 September 2012," Mr Odell said during a market briefing on Tuesday.
"We said we would deliver a turnaround, and we are.
"Moreover we are achieving this in very challenging conditions globally, with obvious potential for more upside as economies improve.
"We know we have a long way to go before we can say the business is truly delivering to its full potential, but today's results reinforces that we are absolutely on track and our turnaround is no longer a promise - it's a reality."
Mr Odell said the company had performed positively in Australia, America, Japan and Asia-Pacific on the back of newer and better games and focus on more profitable market segments.
The North American market performed solidly and was well positioned to maintain its positive trajectory.
Aristocrat said it maintained dominance in Asia, with new and purpose-built Asian games. Demand in Singapore and new venue openings in Macau fell but other markets more than compensated for this.
In Europe, revenue and profits fell due to challenging economic conditions across major markets but Aristocrat held share in the European casino market.