SBS Radio News
Journo queries time taken to aid him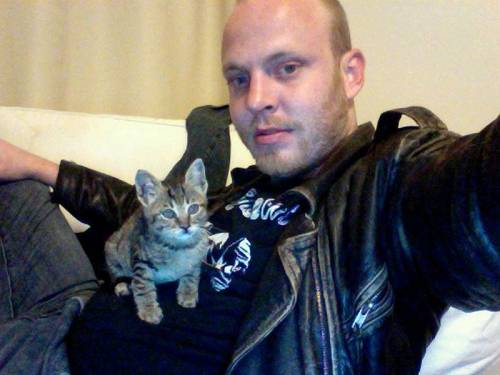 An Australian journalist stopped from leaving Egypt for six months says Foreign Minister Bob Carr should have come to his aid sooner.

An Australian journalist who was held in Egypt for more than six months on allegations of inciting public unrest has questioned why it took the Australian government so long to act on his case.
Freelance reporter Austin Mackell, from NSW, was arrested with two others in the city of Mahalla on February 11 after being accused by local security forces of paying people to cause unrest.
He was released after two days in custody, but banned from leaving the country while he faced charges that carry a maximum seven years' jail.
Mr Mackell dismissed the whole matter as "a silly charge" designed to discredit the union leaders he was meeting in February and create a "fake story for the state media".
Egypt dropped the charges against him on Wednesday (AEST), allowing him to leave the country at any time.
Foreign Minister Bob Carr said the decision to drop the charges followed a meeting last week between him and Egypt's ambassador, Omar Metwally, as well as extensive consular efforts by Australian embassy staff in Cairo.
But Mr Mackell was sceptical about the timing.
"He (Senator Carr) was saying to us for ages that there was nothing he could do and that it was all a matter for the legalities of Egypt," he told the ABC on Wednesday evening.
"Clearly when the foreign minister of Australia speaks, he can get a result, which makes me ask why he didn't make a phone call six months ago."
However, he was glad action had finally been taken.
Mr Mackell said Egyptian authorities still had his laptop, camera, money, phone and other equipment plus a camera belonging to his flatmate, which was seized in a raid on their home before the arrest.
"We're trying still to get all our stuff back and finalise the paperwork on this," he said.
"I don't have any plans beyond the immediate in that sense now."
Mr Mackell likened his situation to that of WikiLeaks Julian Assange, who has sought diplomatic asylum with Ecuador to stop his extradition from England to Sweden.
"I think there's quite a strong consensus that he probably should go to Sweden to face the sexual assault allegations, but he shouldn't be doing that under threat of extradition from there to the United States," Mr Mackell said.
"That is exactly the kind of thing that the foreign minister should be doing."
Senator Carr thanked the Egyptian government for their willingness to resolve the matter.
He said the Mackell case was a reminder to all Australians travelling overseas that they were subject to the laws of the country they were in.
"Our consular staff can assist with representations on due process, but we cannot interfere in another country's legal system," Senator Carr said.
"This case was addressed under Egyptian law, not Australian. We can make representations but we cannot order an Australian's release."
Your Comments
Join the Discussion