Top Stories
The federal coalition has committed to bringing in its own version of "Gonski" school funding reform should it win office in September. Read more
SBS Radio News
Australia-Europe carbon link wrong: Abbott
29 Aug 2012, 12:58 pm
-
Source: AAP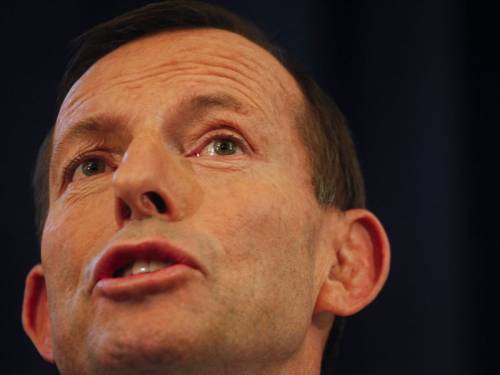 Opposition Leader Tony Abbott has denounced a move to link the Australian and European carbon markets as 'wrong-headed'.

Opposition Leader Tony Abbott says the government is "wrong-headed" to link its emissions trading scheme to Europe's carbon market.
Climate Change Minister Greg Combet on Tuesday announced the Australian scheme would link with the world's largest carbon market in Europe from 2015 and the government would not go ahead with a floor price for carbon emissions.
Asked what signal it would send to the rest of the world about Australia's commitment to tackling climate change, Mr Abbott told reporters in Townsville: "Europe is not the rest of the world ... our competitors, our trading partners, are not introducing a carbon tax".
"And this idea we somehow secure our economic future by tying up with Europe, when Europe is going backwards and Asia is going forwards, just shows how wrong-headed this government is," he said.
Mr Abbott said Prime Minister Julia Gillard had given up on bringing the budget back to surplus, as the carbon tax would now deliver less revenue than expected and the government was rolling out big spending programs on education, immigration and dental health.
"This is a government which knows it is not going to deliver the promised surplus ... and will do almost anything to avoid the humiliation of having to admit that it can't be trusted with public money," Mr Abbott said.
Your Comments
Join the Discussion