Top Stories
Ford Australia says it will contribute to a government package to assist workers who are set to lose their jobs, as unions urged the government to hold crisis talks on the future of local car manufacturing. Read more
SBS Radio News
Health, welfare groups hail dental package
29 Aug 2012, 4:48 pm
-
Source: AAP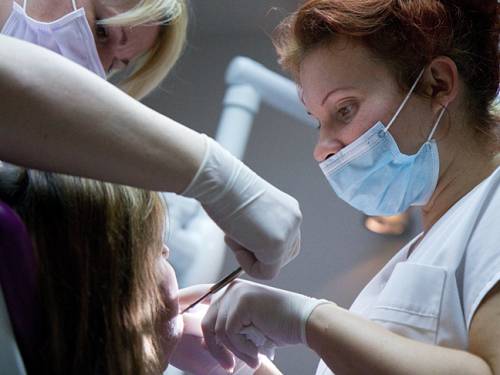 The federal government's dental package for vulnerable children and adults has been welcomed, but welfare groups want the states to maintain funding.
A federal government dental package to give children and adults on low incomes access to subsidised dental care has been labelled a game changer by health and welfare groups.
The Consumers Health Forum of Australia said the $4 billion package was a big win for dental health.
"If you improve the health of those who can't afford a decent standard of dental care, you raise the general health of the entire community," chief executive Carol Bennett said.
The Australian Council of Social Services (ACOSS) said many vulnerable adults had gone without for too long and were embarrassed to go to job interviews or socialise because of their teeth.
But the groups, including COTA Australia, also called on state and territory governments to maintain and increase their investment in oral health.
"We call on all governments to work together to ensure Australia at last can build a national oral health system," ACOSS deputy chief Dr Tessa Boyd-Caine said.
The Australian Dental Association said the federal government package would be a sound investment in the future dental health of Australians.
"The focus of this federal funding ... will not only result in improved dental health for our young people but may also result in a long-term saving for government and the community by minimising long-term deterioration in dental health," president Dr Shane Fryer said.