SBS Radio News
Wallabies have no answers, gloats Hansen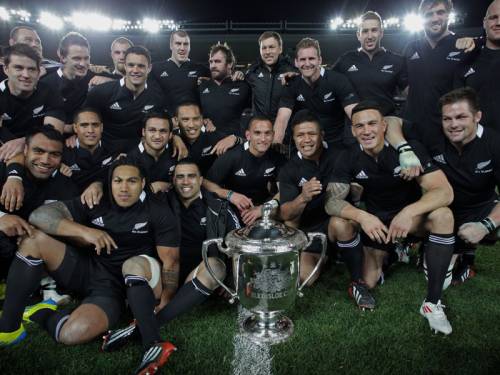 All Blacks coach Steve Hansen has crowed that the 'flabbergasted' Wallabies have no solution to end New Zealand's Bledisloe Cup dominance.
All Blacks coach Steve Hansen says it's no surprise Wallabies counterpart Robbie Deans is under pressure to keep his job given his players appeared lost for answers to New Zealand's dominance.
Deans has copped plenty of flak after Saturday's 22-0 thumping by the All Blacks in Auckland which extended New Zealand's hold on the Bledisloe Cup to a decade.
Since his appointment in 2008, Deans has guided the Wallabies to just three wins in 17 Bledisloe Cup clashes.
When Hansen was asked on Wednesday whether Deans was feeling the pressure, he didn't pull any punches.
"He's bound to be, he's got to be. I think the players are too," Hansen said on New Zealand radio station LiveSPORT.
"They had the same look in their faces. They were flabbergasted, where do we go next, what do we do next?
"It's not a great position to be in when you are like that, because if you've got no answers, you can't actually improve."
Hansen also said Deans' glowing praise of the All Blacks' performance after the whitewash at Eden Park smacked "a wee bit of Robbie covering his backside".
And the former Wales coach believes the Auckland rout was far from perfect and his side could've racked up a much bigger score if they had added more accuracy to their high-paced game plan.
"We made too many mistakes to be overly excited by it," said Hansen.
"But at the same time we did play well and put them under a lot of pressure.
"Although we won 22-0 we could've probably scored another four or five tries."
The result was the first time the Wallabies had been kept scoreless against the All Blacks in 50 years and it extended Australia's 14-match losing drought against the Kiwis in New Zealand.
Hansen said his personal rivalry with Deans was more like a "big brother-little brother type of thing".
But he also backed Deans as he aims to get the Wallabies up for their next Rugby Championship clash against South Africa in Perth on Saturday week.
"Just because Australia aren't winning against us doesn't make Robbie a bad coach. He had a great record with the Crusaders where he obviously had a really good team," said Hansen, who has enjoyed back-to-back wins over the Wallabies in his first year as All Blacks head coach after serving as assistant to Graham Henry through to last year's World Cup triumph.
"I've spent a lot of time coaching with him, he's not a bad coach. Any team that gets his services are going to benefit from it.
"They are still the No.2 side in the world. He's coping a lot of flak for losing to us, rather than people looking at the bigger picture."