SBS Radio News
Thalidomide apology deemed 'pathetic'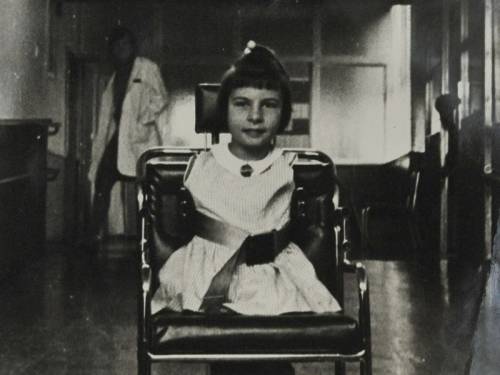 Thalidomide manufacturer Grunenthal's apology to victims is too little too late, law firm Slater & Gordon says.
Australian mother Wendy Rowe learned on Saturday that the head of the company that manufactured the pharmaceutical that caused her daughter's severe birth deformities regretted the consequences of the drug.
It was an apology for which she had waited 50 years. But it was an apology, she said, that you make when you're not really sorry.
Grunenthal CEO Harald Stock reportedly said the failure of the company to respond to the thousands of cases of babies born without arms and legs because their mothers took thalidomide could be put down to "silent shock".
In response, Mrs Rowe said Mr Stock doesn't know what shock is.
"Shock is having your precious child born without arms and legs," Mrs Rowe said through tears.
"It's accepting that your child is not going to have that life that you wanted for her."
Melbourne law firm Slater & Gordon, which is leading a class action on behalf of about 100 thalidomide victims in Australia and New Zealand, branded the apology pathetic, insulting nonsense.
"It is too little too late and riddled with further deceit," the firm said in a statement.
Slater & Gordon lawyer Michael Magazanik said the apology, or the non-apology as he called it, should be seen in the context of its denial of responsibility in Mrs Rowe's case.
In July, Mrs Rowe accepted a multi-million-dollar settlement from the British company that sold thalidomide in Australia but Grunenthal, the German manufacturer, did not have any part in the settlement.
Following the conclusion of Mrs Rowe's case, the company issued a statement vowing to fight any legal proceedings.
The CEO's apology also failed to accept culpability, Mr Magazanik said, and would have been vetted by Grunenthal lawyers so as to not affect its position in compensation claims.
"It doesn't really have an implication for the class action," he said.
Mr Magazanik said the company ought to properly acknowledge its responsibility, properly apologise to victims and sit down with victims groups and their representatives and negotiate a proper compensation package.
Mrs Rowe sobbed and shook as she told reporters the Grunenthal apology was insulting.
"Our family couldn't have gone into silent shock," she said.
"We had to get up and face each day, every day, and cope with the incredible damage that Grunenthal caused to Lynne and our family," Mrs Rowe said before breaking down.
Her daughter Lynette was at her side.