SBS Radio News
Federer ousts Verdasco at US Open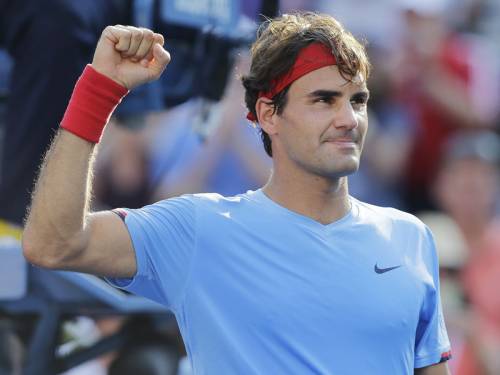 Roger Federer is one win away for a 34th consecutive grand slam quarter-final but says life on the tennis court wasn't always so rosy.
As Roger Federer closed in on a 34th consecutive grand slam quarter-final, the incomparable Swiss recalled the bad old days when he was too much of a sulk to even complete a practice session.
With a minimum of fuss, Federer ousted Fernando Verdasco 6-3 6-4 6-4 to reach the last 16 of the US Open for the 12th straight year on Saturday.
Olympic gold medallist Andy Murray, the third seed, and German sixth seed Tomas Berdych also notched third-round victories as the big guns continued to roll into the second week of the championship.
Federer's routine win was his eighth consecutive straight-sets rout.
The world No.1 has dropped serve only once in his past 19 sets.
But the 17-times major winner admits life on court wasn't always so grand.
A reflective Federer said it was "quite amazing" that he'd ever even made centre court at Flushing Meadows considering his temperamental struggles as a rookie on tour.
"I never believed in that moment that I was going to become such a great player," Federer said ahead of his fourth-round clash on Monday with American Mardy Fish.
"I remember walking off practice courts and telling my partner in practice: 'I'm sorry, I don't enjoy it right now. I have to stop because I'll just ruin your practice' instead of toughing it out and making a good practice for him at least.
"I was so weak back then ... it was just different times.
"Look, I'm happy I turned the corner at the right times, learned from my mistakes. Now I can enjoy it so much more. I was able to make it on the big stage.
"(I'm happy) that I did react in time. I am very relieved that that happened in my career."
The uber cool Swiss also revealed he's not always as calm on the inside as he looks when he's taking apart his opponents on court.
"You're always in the limelight out on centre court," he said.
"That's almost every match for me now. There's no hiding spot out there. Doesn't matter how long you're out there for, might be five hours.
"Basically the TV is just waiting for something to happen. It will not go unnoticed.
"But obviously it's not always so easy to be composed about everything that goes on out there because we also have many emotions.
"We don't always feel great every day. When something is hurting or when you're sick, doesn't matter what it is, when you're trying not to show someone, it's tricky because they zoom in on you and you know that.
"You just try to go with it."
Murray, the 2008 US Open runner-up to Federer, needed almost four hours to clinch a 7-6 (7-5) 7-6 (7-5) 4-6 7-6 (7-4) victory over 30th-seeded Spanish left-hander Feliciano Lopez.
This was the first match I had played in this humidity for a while so it was tough," Murray said.
The third-seeded Scot next meets 15th seed Milos Raonic, who removed American wildcard James Blake 6-3 6-0 7-6 (7-3) on the back of 29 aces to become the first Canadian to make the last 16 in 24 years.
Berdych will take on Spanish 11th seed Nicolas Almagro after taking out American Sam Querrey 6-7 (6-8) 6-4 6-3 6-2.