SBS Radio News
Aussie Paralympic golden run continues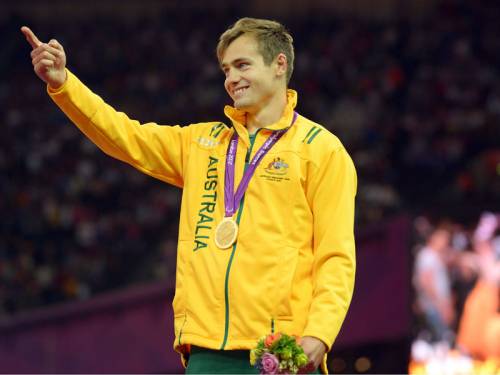 Kelly Cartwright has continued Australia's success at the London Paralympics by collecting the nation's 12th gold medal of the London Games in the long jump.
Kelly Cartwright lived up to her billing as one of rising stars of the Paralympics by winning the long jump on day four at the London Games.
Already one of the faces of the Australian team, the 23-year-old Victorian boosted her growing profile with the win in front of a packed Olympic Stadium.
Cartwright, who lost her leg to cancer at the age of 15, won Australia's 12th gold medal of the Games with a jump of 4.38m in the F42/44 final.
"I was really nervous. I went to Beijing but this is a whole different game for me," she said.
"I was coming in ranked in the top few and I wanted to come out well. I cannot express how happy I am and how relieved I am at the same time."
The Geelong athlete enjoyed the opportunity to complete her final jump in the knowledge her maiden Paralympic title was in the bag.
Meanwhile, at the rowing at Eton Dorney on Sunday, Erik Horrie put an emotional week behind him to claim silver in the AS class single sculls.
He became a father for the third time on Wednesday morning and was hospitalised on Friday following a seizure.
"At least now when I go home and see my fiance and my two girls and my new baby boy Lewis, I've got a good excuse for missing the birth," said the former member of Australia's wheelchair basketball team.
"I just didn't want to give up. I didn't want anyone to say I was a quitter or that I couldn't do it."
Cartwright's and Horrie's performances followed a super Saturday for Australia's athletes with four gold medals in four different sports.
Sprinter Evan O'Hanlon provided the headline act at the Olympic Stadium by defending his 100m title in a world record time of 10.79 seconds.
Cyclist Michael Gallagher and swimmer Blake Cochrane continued Australia's success at the velodrome and in the pool while Joann Formosa pulled off a stunning victory at the equestrian.
The performances kept Great Britain at bay but the hosts are poised to overtake Australia in the coming days.
One of Australia's greatest Paralympians Libby Kosmala called it a day after attending her 12th Games, the 70-year-old shooter first turning out at a Paralympics in 1968.
There was heartache for a devastated Grace Bowman at the equestrian, she tearfully pulled out of her final competition after the horse she was riding was spooked for the second straight Games.
Bowman became a paraplegic at the age of 12 after being thrown from a horse and three years later her mother died when crushed by a horse.