SBS Radio News
No regrets but no NRL ring for Ellis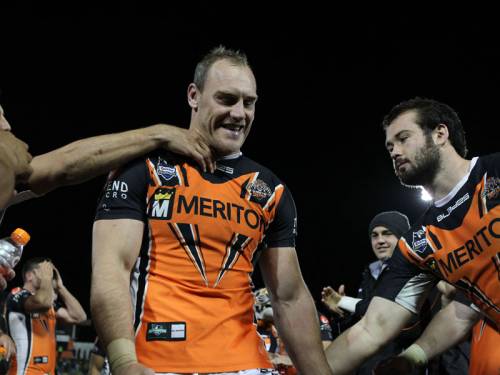 Wests Tigers back-rower Gareth Ellis says he has no regrets about returning to England despite another failed NRL premiership campaign.
Departing Wests Tigers back-rower Gareth Ellis has no regrets about returning to the Super League, despite admitting he feels a great opportunity was missed by not winning a premiership during his time in the NRL.
The three-time Wests Tigers player of the year made the decision in February to end his four years at the club and join English club Hull FC, and says he revisited the decision in recent weeks but is adamant the right call has been made.
"I was speaking to my dad recently and he asked if I regretted anything (about the decision to move back to England). And I honestly don't," Ellis told AAP.
"As much as I've enjoyed it, I just feel like the timing is right.
"And as emotional as it has been over the past few weeks, and that would've been where the question marks would have come about whether I had made the decision, I've never doubted that this is the right time for me to go back."
What doesn't sit as well with the affable 31-year-old is he'll be leaving Australia without a premiership ring - a fact driven home when the Tigers were consigned to another year without finals football when defeated 26-6 by Melbourne on Saturday night.
Ellis admits with the talent on offer at the Tigers, they let an opportunity slip by letting the past four years go by without cashing in on a title.
"Obviously I feel we have let an opportunity slip," Ellis added.
"Every year that I've been here that (a premiership) has been the goal. We've had the team to do it and come up short a couple of years.
"It's a very talented bunch. I've spoken highly of this group for a long time and there was a lot of hope (this year).
"Our hope never really faded until after the (loss to Melbourne)."
Ellis said the prevailing mood amongst the players after the Storm loss wasn't of anger over referee blunders, or regret about errors throughout the year - but simply disappointment.
"It's just disappointment, we all want to be playing in the finals," he said.
"It's shattering that your Benji Marshalls and Robbie Farahs aren't going to be playing finals football."
Ellis found an ally in Marshall, who was equally shattered about the prospect of not featuring deep into September.
"To not have that chance to have a crack at the title is the thing that hurts the most," Marshall agreed.