SBS Radio News
Karzai condemns Afghan killings during raid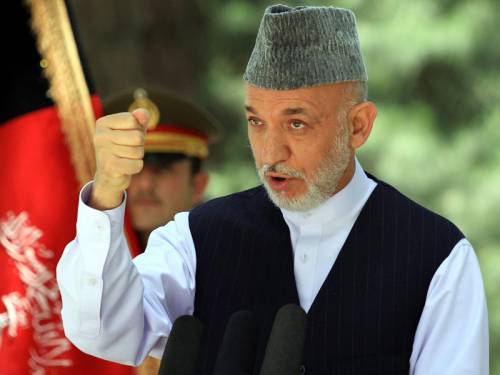 An insider who helped facilitate the murder of three Australian soldiers has been captured in Oruzgan province by Afghan and Australian troops, as Afghan president Hamid Karzai condemned the killing of two Afghans during the raid.

An insider who helped a rogue Afghan soldier murder three Australian diggers has been captured.
A statement from the International Security Assistance Force (ISAF) says Australian and Afghan troops hunting the killer of Lance Corporal Stjepan Milosevic, 40, Sapper James Martin, 21, and Private Robert Poate, 23, have captured "a key facilitator".
"Operating shoulder to shoulder, the Afghan and coalition soldiers successfully captured a key facilitator who not only enabled the insider attack, but also was responsible for IED (improvised explosive device) emplacement, and the kidnapping and murder of Afghan civilians," the ISAF statement said.
It said the operation was planned and executed in co-ordination with Afghan officials including approval by the Oruzgan provincial governor.
The three diggers were shot dead at a patrol base in Oruzgan province on Wednesday.
Over the weekend, the US-led NATO coalition traded barbs with President Hamid Karzai over the joint operation to catch the insurgents responsible for the shooting in Oruzgan province.

In a statement issued late on Saturday, Karzai's office condemned an operation by international troops to go after the shooter, describing it as unilateral and saying it resulted in the deaths of a 70-year-old man and his 30-year-old son.

The US-led international coalition responded by saying that Afghan officials approved and supported the strike.

Your Comments
Join the Discussion