SBS Radio News
Australia bowled out for 89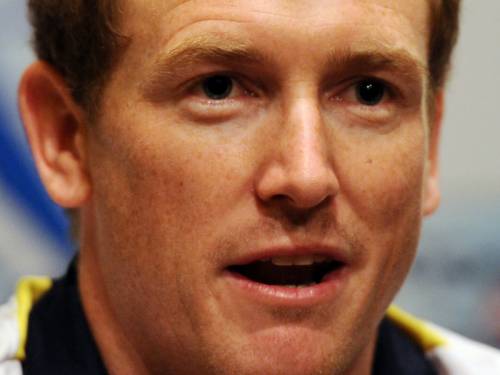 Pakistan have bowled Australia out for 89, their second-lowest total ever, in the opening Twenty20 International in Dubai.
Australia have been bowled out for 89 against Pakistan in Australia's second-lowest total in Twenty20 International history.
George Bailey's side narrowly beat Australia's record-low score of 79 against England in Southampton in 2005.
Opener David Warner (22) was the only batsman to reach 20 on Wednesday night in a terrible display of shot-making by the Australian side just two weeks shy of their opening T20 World Cup clash with Ireland in Sri Lanka.
Pacemen Sohail Tanvir (3-13) and Umar Gul (1-17) always looked threatening while spinners Mohammad Hafeez, Saeed Ajmal and Raza Hasan, on debut, claimed two wickets each.
Gul and Shane Watson had both been rested from the one-day international (ODI) series and it was the Pakistan paceman who began in better form, trapping the Australian vice-captain lbw for eight with his fifth delivery after coming on to bowl the third over.
Mike Hussey, fresh from two consecutive ODI half-centuries, was caught at cover for one.
Warner continued his modest form against Pakistan as he popped a return catch to Hafeez on 22 after scoring a total of 50 in the ODI series.
But his score was made to look good by his teammates.
David Hussey (three) and Bailey (14) were both caught on the leg-side boundary and Matthew Wade (six) and Glenn Maxwell (four) followed in the same fashion.
Ajmal dismissed Maxwell and Cameron White (bowled for 15) in successive deliveries but tailender Xavier Doherty was at least able to deny the spin genius a hat-trick.
Australia's innings ended with three balls remaining in the 20th over when Ben Hilfenhaus was caught behind for a duck.