SBS Radio News
APEC: PM heads to Russia for summit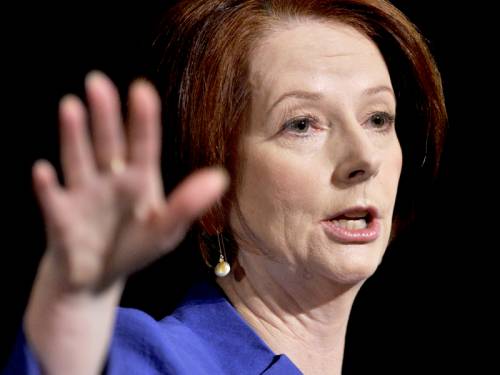 Prime Minister Julia Gillard will spend the weekend discussing trade and investment with other Asia-Pacific leaders.

Trade, higher education and green growth will top Prime Minister Julia Gillard's agenda when she meets with Asia-Pacific leaders at a major summit in Russia this weekend.
Ms Gillard will leave Australia on Friday bound for the APEC leaders summit on Vladivostok's Russky Island, in Russia's far east.
With the Doha round of world trade talks on life support, Ms Gillard and 20 other leaders will focus on bringing down trade and investment barriers to reinforce the region's position as the engine room of global growth.
But an ambitious regional free trade deal known as the Trans-Pacific Partnership (TPP) - which involves Australia and 10 other APEC economies - won't be a major focus of the talks this year given Russia is not involved.
Trade Minister Craig Emerson and his counterparts will be discussing the TPP - which it is hoped could become a building-block for an eventual region-wide agreement - but a final deal looks some way off.
Fresh from a week of spruiking her school funding proposals at home, Ms Gillard will also use the summit to advocate for an accord that would further open up the region's higher education market - already worth about $10 billion in exports for Australia.
The agreement would boost links between tertiary institutions across the region and make it easier for students, researchers and providers to move around.
The prime minister will also take part in a panel discussion on education at the CEO Summit, a sideline event which draws together hundreds of the region's top business leaders.
She will also seek to shore up support for an agreement that would see APEC's 21 nations slash tariffs on environmental goods to no more than five per cent by the year 2015.
The agreement would allow Australian companies to get products such as solar panels, fuel cells and efficient showerheads into APEC nation markets at lower prices.
Food security, supply chains, transport and innovation will also figure in the talks.
But simmering territorial disputes and other regional tensions involving China, Japan, South Korea and some South-East Asian nations may cast a cloud over the summit.
Ms Gillard will have one-on-one meetings with a handful of leaders on the summit's sidelines and may try and muster some last-minute support for Australia's campaign for a temporary United Nations Security Council seat, which is due to go to a vote next month.
Leaders will of course pose for their annual 'family photo' but in a sign of these austere times there will be no silly shirts or hats. The tradition was done away with in Japan two years ago.
APEC's economies account for 56 per cent of global gross domestic product and about 44 per cent of all world trade.
Ms Gillard will return to Australia on Monday.