SBS Radio News
Qld govt forced to defend budget audit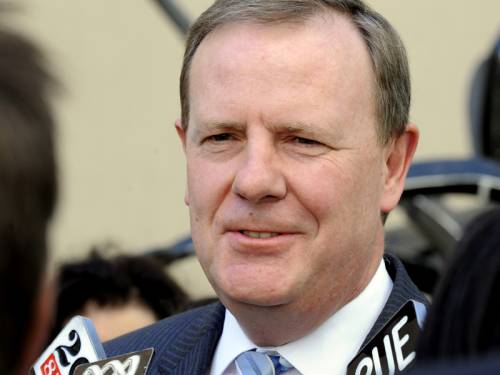 The Queensland government is defending its commission of audit into the state's finances after two scathing academic reports cast doubt on its credibility.
Two scathing academic reports have forced the Queensland government to defend a financial audit it has used to justify massive public sector cuts.
The commission of audit into Queensland's finances, chaired by former federal treasurer Peter Costello, found the state would have debts of $92 billion within four years.
Premier Campbell Newman has used the audit to claim the state has thousands more public servants than it can afford.
But University of Queensland economist Professor John Quiggin said the audit was "a routine political manoeuvre undertaken by incoming governments seeking to abandon electoral commitments"
Professor Quiggin said the assumptions used in the audit were based on a repeat of the global financial crisis, and of the devastating floods which hit the state in January 2011.
He said it was "misleading" to focus on Queensland's gross debt level, rather than taking into account the state's financial assets.
"Focusing purely on financial assets, Queensland's net financial debt remains comparable to, or slightly below, the average level of other states," Professor Quiggin says.
Former University of Sydney professor of accounting Bob Walker also had harsh words for the audit in a report conducted for the Queensland Council of Unions.
Queensland Treasurer Tim Nicholls reacted angrily to the criticisms.
"What the independent commission of audit report does is highlight the problems facing the Queensland economy," Mr Nicholls told ABC Radio.
"Was it an audit in the sense an auditor would tick off every expense and income item? No, it was not."
The treasurer gave a terse reply when asked if he conceded the Costello review had failed to meet audit standards.
"No. I would not concede anything Walker says. I wouldn't even concede he could tell what time it is," Mr Nicholls said.
A statement from the audit commission on Friday defended the methods used in their assessment.
"The commission's analysis was based on the key financial metrics accepted and used by governments across Australia as well as international credit ratings agencies," the statement said.
Opposition Treasury spokesman Curtis Pitt said the audit's findings had now been shown to be "false".
Griffith University political analyst Paul Williams told AAP the double-fronted attack on the audit would hurt the Newman government's credibility.
"As we saw at the last election, there was a significant number of people who voted LNP for the first time," Dr Williams told AAP.
"They are likely to be unimpressed by two independent economists saying Costello might not have been 100 per cent accurate, or might have been politically motivated."