SBS Radio News
Man missing after unit fire goes to police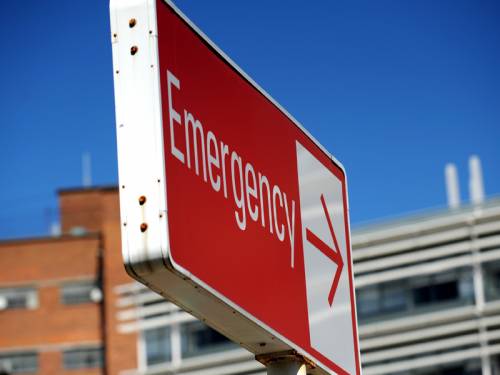 A man believed to have been in a Sydney unit before a fatal fire broke out has presented himself to police with a lawyer at his side.
A man who went missing after a deadly fire in a Sydney apartment block has handed himself in to police.
Jianwei "Jason" Zeng is believed to have been in the Bankstown apartment with two women when the blaze began on Thursday.
Images of him were released to the media on Friday following a police suggestion he may have been smoking on the balcony before the fire.
Mr Zeng, who had managed to escape the fire before disappearing, presented himself at Surry Hills Police Station about 8.30pm (AEST) on Friday.
A NSW Police spokesman said he turned up with a solicitor and was helping police with their inquiries into the West Terrace fire.
A woman identified in media reports as "Connie" died at the scene and her friend, Yino Jiang, 27, remains in Liverpool hospital with serious injuries after they jumped from the fifth storey.
Detectives believe he may have been smoking on the balcony before the fire started.
"It's one of our lines of inquiry," a police spokeswoman told AAP earlier on Friday.
Based on the damage, firefighters estimate temperatures would have reached 1000C, forcing the two women to the window ledge from which they jumped.
"The fire door, which is meant to withstand fire for more than an hour, burned through," Fire and Rescue NSW Commissioner Greg Mullins said.
"A metal railing six metres away from that door melted."
Firefighters have ruled out suspicious circumstances, but said the building would not pass today's safety standards.
The women's only escape route was blocked by fire and the building's atrium area quickly filled with thick black smoke, making it difficult for other residents to get out.
"It's not a design that we'd probably let through these days," Mr Mullins said.
The smoke alarms worked properly, but the building did not have sprinklers to help contain the blaze.
Bankstown Local Council and Fire and Rescue NSW issued orders in late 2010 to the building's owner to rectify a number of fire safety issues. It is understood some had not been fixed before the fire.
Private building certifier Barry Johnson issued construction and occupation certificates in 2009 for the unit block in Sydney's southwest.
"I don't believe there's anything in that building that's a problem that contributed to the fire," Mr Johnson told AAP.
Mr Johnson said the building was just under 25 metres tall, the limit before fire sprinklers would have been required.
He said he did not perform the follow-up annual inspections of the building, but understood the outstanding issues focused on safety signage torn off by people in the building and fire doors that did not shut properly because of the environmental conditions.
In 2008, the Administrative Decisions Tribunal found Mr Johnson issued an occupation certificate for a residential and commercial building in Alexandria that did not comply with fire safety measures.
NSW Planning Minister Brad Hazzard said the investigation into the fire may lead to changes in building safety requirements.