Top Stories

Hazel Hawke, ex-wife of former Prime Minister Bob Hawke, has died aged 83, following a battle with dementia. Read more
SBS Radio News
Mars rover Curiosity starts flexing arm
7 Sep 2012, 12:56 pm
-
Source: AAP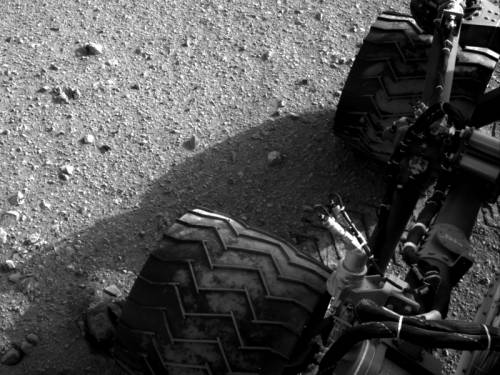 NASA's Mars rover Curiosity is testing its arm and sampling tools ahead of collecting the first rocks from the planet's surface next week.
NASA's Mars rover is preparing to start collecting and examining rocks on the Red Planet and is testing its 2.1-metre arm and the tools on it, NASA says.
Curiosity, which landed on Mars August 6, is going through several days of planned activities to test the arm, the space agency said. It is being readied to collect its first rocks from the surface of Mars next week.
"We will be putting the arm through a range of motions and placing it at important 'teach points' that were established during Earth testing," said Daniel Limonadi, lead systems engineer for Curiosity's surface sampling and science system. The engineers want to make sure Curiosity can scoop soil, drill into rocks and process samples and deliver them into analytical instruments.
"These activities are important to get a better understanding for how the arm functions after the long cruise to Mars and in the different temperature and gravity of Mars, compared to earlier testing on Earth," said Limonadi.
Since landing on Mars in the Gale crater the rover has driven a total of 109 metres, bringing it about one-fourth of the way to Glenelg, the location where it will do its first major scientific exploration.
It will do its first drilling in about a month when it gets to Glenelg, selected because it is a natural geological intersection of three kinds of terrain.
Curiosity is one month into a two-year mission, which is the most expensive and technically advanced ever sent to the Red Planet.