SBS Radio News
Pakistan court bails 'blasphemy' girl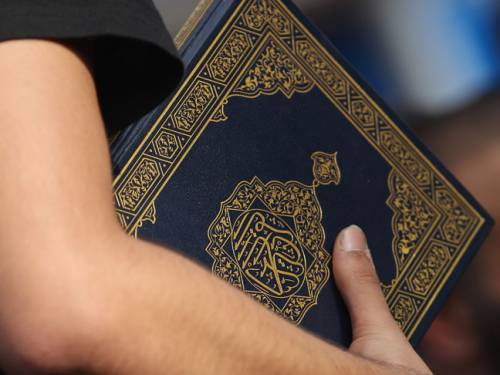 A Pakistani judge on Friday granted bail to a Christian girl who has spent three weeks in jail after she was arrested for alleged blasphemy, in a landmark decision for a case that has sparked an international outcry.
A Pakistani judge on Friday granted bail to a Christian girl who has spent three weeks in jail after she was arrested for alleged blasphemy, in a landmark decision for a case that has sparked an international outcry.

Her lawyer said it was the first time anyone has been released on bail for blasphemy in Pakistan, where the sensitivity of the issue was highlighted by the assassination of two politicians last year.

The case of Rimsha Masih, who was accused by a neighbour of setting fire to papers that contained verses from the Koran, incited particular condemnation because she is under age and said to suffer from learning difficulties.

Judge Muhammad Azam Khan announced the decision to a packed, sweltering courtroom after hours of chaotic proceedings, but Rimsha will not be released on Friday because there was not enough time to post the bail bonds.

"The bail application has been accepted against two sureties of 500,000 rupees ($5,200) each," Khan said.

Rimsha was arrested in a poor Islamabad suburb on August 16.

Since then, she has been held in the same jail as the convicted killer of politician Salman Tasser, murdered outside a coffeeshop by his bodyguard because he called to reform the blasphemy laws.

An official medical report has classified her as "uneducated" and aged 14, but with a mental age younger than her years. Others have said she is as young as 11 and suffers from Down's Syndrome.

Rimsha's lawyer, Tahir Naveed Chaudhry, said she would not be released until Saturday at the earliest and that a date for the next hearing would be fixed in three or four months' time.

"Surety bonds could not be submitted today because the court time has finished. We will submit the surety bonds tomorrow," Chaudhry told AFP.

"It is unprecedented in the history of Pakistan for anyone accused of blasphemy to be granted bail," he added.

Asked where Rimsha will go after being released, he said she would be looked after with her family, who are in hiding.

"She will be kept in a safe and protected place with her family members," he said.

Her release looked increasingly likely after police last week arrested the cleric who accused her on suspicion of desecrating the Koran and for planting evidence among the burnt pages that implicated Rimsha.

Observers say it is also unprecedented to see anyone in Pakistan investigated for making a false allegation or interfering with evidence in blasphemy cases.

The US-based Human Rights Watch immediately welcomed Friday's court decision and urged the government to guarantee her security upon release.

HRW Pakistan director, Ali Dayan Hasan, said she should never have been held in the first place and called for all charges against her to be dropped.

"Pakistan's criminal justice system should instead concentrate on holding her accuser accountable for inciting violence against the child and members of the local Christian community," he said.

The organisation called for a "considered re-examination of the law" and for all stakeholders in Pakistan to "actively seek to end frequent abuses perpetrated under cover of blasphemy allegations".

Outside the court, around a dozen people suffering from Down's Syndrome rallied in support of Rimsha.

Pakistan's minister for national harmony, whose brother was also assassinated last year after calling for the blasphemy law to be reformed, welcomed the verdict.

"Justice has been done," Paul Bhatti, who is himself a Christian, told AFP.

He said it reflected well on Pakistan, thanking Muslim clerics for their support.

"This order has conveyed a very clear message abroad -- that we know how to do justice, whether it is a case of Muslim or Christian," he said.

In Pakistan, where 97 percent of the population are Muslim, allegations of insulting Islam or the prophet Mohammed prompt furious public reactions.

Rights groups have called on Pakistan to reform its blasphemy legislation, under which the maximum penalty is death, because it is often abused to settle personal vendettas and even unproven allegations can prompt a violent public response.

In July 2010, a Pakistani court released a mentally ill woman held without trial for 14 years on allegations of desecrating the Koran.


Your Comments
Join the Discussion