Top Stories

A powerful tornado with winds over 300 kilometres per hour has pulverised an Oklahoma City suburb, hitting at least two schools and wiping out blocks of homes. Read more
SBS Radio News
Hodgetts shows the knockers by taking gold
8 Sep 2012, 11:16 am
-
Source: AAP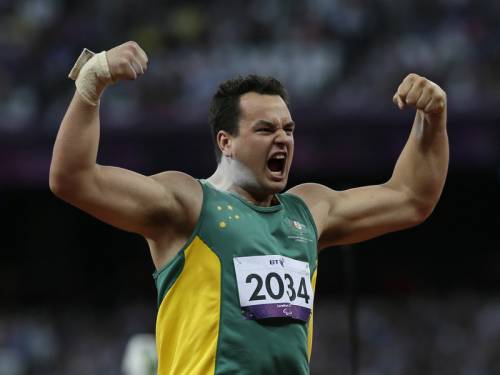 Todd Hodgetts has become Australia's first gold medallist in an intellectually disabled event at the Paralympics since the 2000 Sydney Games.
Take that haters.
That was big Tasmanian Todd Hodgetts' message to those who doubted him after collecting gold in the F20 shot put at the London Paralympics.
"That's 14 years of hard work and I've put up with a lot of crap in my life," Hodgetts said.
"Just to prove to a lot of knockers in my life.
"I was a victim of bullying my whole life.
"I'd try to do things in high school and people were knocking me back."
The 24-year-old's triumph was the first by an Australian in an intellectually disabled event since the return of the discipline in London.
Intellectually disabled events were punted from the Paralympics following the bogus gold-medal winning Spanish men's basketball team in 2000.
Hodgetts, the only Tasmanian in the Paralympic team, won with a world record of 16.29m despite suffering from inflammation to his right elbow on his throwing arm.
"It was really painful. But I stuck through it, kept the plan and believed in myself," he said.
"It was a tough competition. But I got fired up. I wanted to show them who the world record holder was."
The International Paralympic Committee announced in late 2009 that it would allow intellectually disabled athletes to return to competition at the Games following their absence in Athens and Beijing.