SBS Radio News
US to blacklist Haqqani network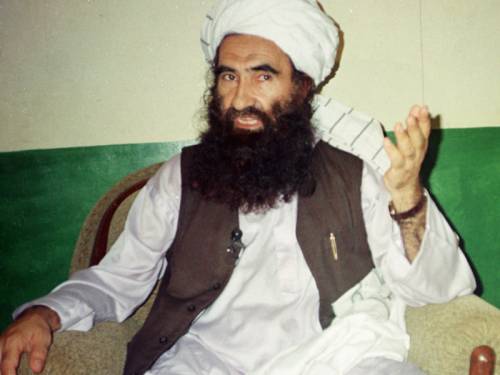 The United States has moved to blacklist the Pakistan-linked Haqqani network as a terrorist group, blamed for bloody attacks in Afghanistan, despite concerns about straining ties with Islamabad.
The United States has moved to blacklist the Pakistan-linked Haqqani network as a terrorist group, blamed for bloody attacks in Afghanistan, despite concerns about straining ties with Islamabad.

Secretary of State Hillary Clinton said she had filed a report as required ahead of a Sunday deadline set by Congress to determine whether the Haqqani network could be branded a terrorist group.

"Today, I have sent a report to Congress saying that the Haqqani Network meets the statutory criteria of the Immigration and Nationality Act (INA) for designation as a Foreign Terrorist Organization (FTO)," Clinton said.

Founded by Jalaluddin Haqqani, a CIA asset turned Al-Qaeda ally who was also close to Pakistani intelligence, the Haqqani network is probably the most dangerous faction in the Afghan Taliban.

Clinton, who is in Vladivostok for an Asia-Pacific summit, told US lawmakers she would now press ahead with the designation, which will make it a crime in the United States to provide the Haqqanis with any material support, and freeze any of their property or interests in the US.

"We also continue our robust campaign of diplomatic, military and intelligence pressure on the network, demonstrating the United States' resolve to degrade the organization's ability to execute violent attacks," she said.

The United States blames the Haqqani network for some of the most spectacular attacks in Afghanistan, such as a 2011 siege on the US embassy and, in 2009, the deadliest attack on the CIA in 25 years.

"The Haqqani network represents a significant threat to US national security, and we will continue our aggressive military action against this threat," said Pentagon spokesman George Little, welcoming Clinton's decision.

He added the move would also press Pakistan, where Haqqani leaders are believed to be sheltering, into taking action.

Former US military chief Admiral Mike Mullen said last year the Haqqani had become a "veritable arm" of Pakistan's Inter-Services Intelligence. That triggered concern that the US could indirectly be branding Pakistan a terrorist state.

Ties between Islamabad and Washington have been rocky for years, and have only just resumed after nosediving following the secret raid that killed Osama bin Laden and an air raid that accidentally killed 24 Pakistani troops.

"Frankly speaking, any decision by the US to declare the Haqqani network a terror group will not be a good sign for future Pakistan-US relations," a senior Pakistani official told AFP, asking to remain anonymous.

But US officials downplayed such fears, insisting Islamabad had been informed in advance, and stressing the move would not hamper any talks with the Taliban seeking to end the more than decade-old insurgency in Afghanistan.

"The reconciliation track will continue," insisted acting deputy State Department spokesman Patrick Ventrell. "That is one of our overall strategies in Afghanistan, that is something we continue to pursue."

He acknowledged that Washington has "very deep concerns about safe havens" in the unruly border areas between Pakistan and Afghanistan where insurgents are believed to be hiding.

Ties with Islamabad remain "challenging and complex," Ventrell said, "but as the secretary said it is a critical relationship. The Pakistanis have a shared desire, a shared goal combating terrorism... We have shared enemies."

"This is targeted specifically at the Haqqani network. It is not targeted in any way at any organ of the Pakistani government," another senior official told reporters.

"I do not foresee that this will have a negative impact on the overall relationship."

Militarily the most capable of the Taliban factions, the network operates independently but remains loyal to Taliban leader Mullah Omar and would probably fall behind any peace deal negotiated by the Taliban leadership.

Another senior US official said the move against the Haqqani was giving the United States "greater tools to attack their financing."

Deputy Assistant Secretary of Treasury for terrorist financing Luke Bronin has been visiting Pakistan this week for talks "focused on disrupting sources of terrorist financing to terrorist organizations," a Treasury statement said.

Pakistani officials have in the past admitted to having contact with the Haqqanis as a hedge for influence when US troops leave Afghanistan, but deny supporting their operations.