SBS Radio News
Alps murder investigator to quiz child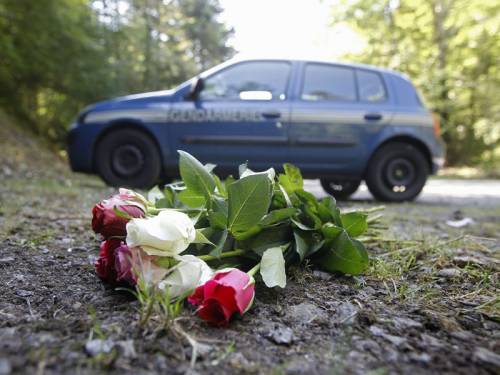 A seven-year-old British girl who witnessed the shooting of her parents in the French Alps will be interviewed as soon as she's well enough.
Questioning of the seven-year-old British girl considered a "key witness" in the French Alps murders will be carried out by investigators specialising in child testimony.
"The investigators want to speak to her as quickly as possible and with the greatest sensitivity possible," says prosecutor Eric Maillaud, who has ruled out getting any information from Zainab al-Hilli's younger sister Zeena, who is four.
Zainab was beaten on the head and suffered a fractured skull during Wednesday's attack. She was also shot in the shoulder.
Left for dead near the car where her parents and grandmother had been killed with two bullets to the head, she was found by a passing British cyclist.
For now, Zainab is in an induced coma in hospital.
But once she is conscious again, and when doctors believe she is ready, investigators will want to talk to her.
"It is out of the question to go and interview her in any sort of rushed way. She is extremely traumatised. Only the doctors have the ability to say (when she can be interviewed) and until I get the green light I will do nothing," Maillaud says.
It is hoped that Zainab, who was on a camping holiday with her family in the Haute-Savoie region of eastern France, will be able to give a description of the attacker or attackers.
Police have given up hope of coaxing anything from her younger sister.
Zeena, who was physically unhurt in the attack, was found eight hours afterwards, cowering beneath her mother's skirt in the family car where they were shot.
A fourth victim - a local man - is believed to have been killed after stumbling across the scene by chance.
"All that time she (Zeena) was hiding, terrorised behind her mother's legs. She saw nothing," the prosecutor added.
In line with French law on questioning minors, the interview with Zainab will have to be filmed.
Professionals involved in such work try to relax the child and tend to use open ended questions.
"The idea is to lead the child to say things without asking too many questions. Often a child wants to please and there is a tendency to say 'yes'. This is tragic for an investigation," Maillaud told AFP.
Problems are likely to be compounded in Zainab's case due to the need for a translator and possible memory loss from her severe head injuries.
In the meantime, Maillaud said Zeena is "benefiting from all the psychological support available" in the hospital where she is being treated.
Relatives from Britain arrived in France on Saturday to see the two girls.
Maillaud, speaking to reporters in Annecy, said he could not give further details for security reasons but added that the children are as well as could be expected.