SBS Radio News
Muslim Liberal mayor in Latham's stronghold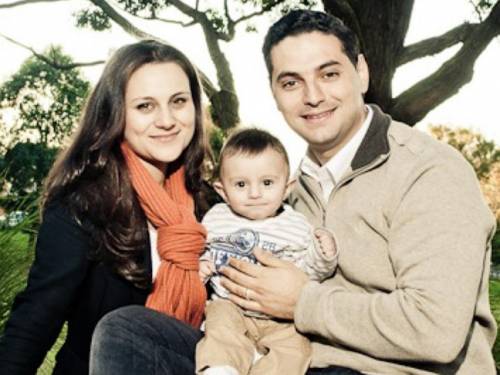 A US-born, Lebanese-Australian Muslim Liberal councillor is set for the mayoralty of Liverpool in Sydney's western suburbs, breaking Labor's 21-year grip on the council that launched former federal leader Mark Latham's political career.
On the eve of last weekend's NSW local government elections, the wife of Liverpool City Council's likely next mayor, Ned Mannoun, went into labour.
"With the birth our son Jacob, my wife has now finished her labour pains and Liverpool might have too," he joked.
Cr Mannoun's lead over incumbent Labor Mayor Wendy Waller looked unbeatable as remaining postal votes were being counted this afternoon.
The 30-year-old councillor was born in Boston, but says he was conceived in Sierra Leone to a Lebanese mother and a Sierra Leonean-born father.
"I'm a proud Australian/American/Arab/African," he said.
The Shi'a Muslim is one of the Liberal Party's only Muslim candidates, and describes himself as "moderate".
"Mate, I like keeping things simple. [I] believe in God, I am a Muslim, but religion never came up as an issue [in his campaign]," he said.
The small business owner said he found widespread dissatisfaction in the Labor stronghold, which produced former Labor federal leader Mark Latham.
"There was a perception there: We're Liverpool, we're Labor voters and Liberal is for the eastern suburbs, but I asked, 'What have they done for Liverpool?'"
It's a shift that has seen the Labor vote reduced in other Western Sydney councils, like Parramatta and Campbelltown, and led some to predict longer-term trouble for Labor in its traditional heartlands.
Labor is facing political and demographic challenges in the area - the Holsworthy-Moorebank area of Liverpool has long been associated with the military community and white, blue-collar workers foundational in local industry.
But times have changed, with 71.9 per cent of people living in Liverpool indicating that both parents were born overseas - just like Cr Mannoun.
Arabic is the second-most spoken language at home, and there's a significant Serbian-speaking community.
Catholicism is still the dominant religion, but Islam comes in second.
Cr Mannoun says this demographic shift means many of the council's residents do not have entrenched political habits.
"There are people that don't know what democracy is because the countries that they came from didn't have democracy," he said.
"They have now come here and people say you live in Western Sydney, you live in Liverpool, you vote for Labor, you're a worker, a poor man, the Liberals are for the rich people.
"But just about everybody wants more that than. They see Parramatta and the boom and they want that."
In fact, Cr Mannoun started his political career with the ALP.
"My local member at the time was Mark Latham, I got caught up in the hype that a boy from Liverpool could be Prime Minister," he said.
"But I started analysing my personal beliefs and I realised, 'You know what? This isn't for me.'"
"I'm a true and proud Liberal. It's the individual who drives the prosperity of our nation but we need to be compassionate and helpful. Eighty per cent of Australians work for small business."
Your Comments
Join the Discussion