SBS Radio News
Twitter 'trolls' should be punished: Farah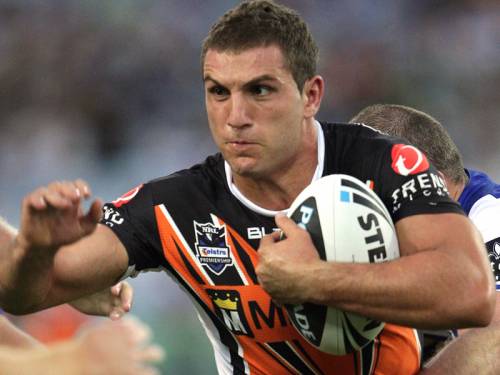 NSW State of Origin hooker Robbie Farah says people who use social networking sites as a forum to launch abuse need to be held accountable for their actions.
A shocked Robbie Farah has urged lawmakers to move against internet users who launch 'vile' attacks against celebrities on social networking sites.
The NSW State of Origin and Wests Tigers hooker received a 'disgusting' comment on his Twitter account on Sunday night referring to his late mother Sonia, who passed away in June and has referred the matter to police.
Farah said lawmakers needed to make a stand on the issue which has risen to prominence following the dramatic increase in popularity of the microblogging site.
"It shook me up; I was absolutely disgusted," Farah told reporters on Monday.
"I have received abuse, plenty of abuse this year.
"I am pretty thick skinned but I feel a line has been crossed. I think anyone that makes those sorts of comments hiding behind a social media outlet, they have to be accountable for those comments.
"I was very shocked and appalled to receive the vile comment."
Farah said he felt compelled to take the matter to police following the reaction to the tweet sent by a since deleted account using the Twitter handle @maxpower118.
It follows a similar incident in which actor Charlotte Dawson was rushed to hospital after being subjected to a stream of internet abuse from so-called "trolls". NSW Premier Barry O'Farrell has said he will refer Farah's matter to the federal police for investigation.
"I can't believe this reaction, there were media crews at my house this morning," Farah said.
"I never really wanted it to come to this but if something good can come out of it ... to raise some awareness.
"Because it just doesn't happen to me, it happens to other high profile people and it is time someone did something about it.
"I have had to deal with the loss of my mother in the media spotlight throughout the Origin period and I am still struggling to deal with that.
"I just thought those comments were so deranged and I said to him I dare you to come and say that to my face.
"Obviously it went viral pretty quick and people started to comment to him and abuse him and he shut down his own Twitter account.
"It offended me very much so and my family and it obviously hit a nerve. I am still going through the process of grieving over my mum.
"We have spoken to the police. They are looking into it.
"It is in their hands I have tried to help out as much as I can.
"It has been a pretty difficult year for myself and I was hoping to enjoy the off season and get my head clear and get myself right but I have been dragged into this now and I have to deal with it in the media.
"I am happy to do that if it is going to raise some awareness."
In Britain a number of Twitter users have been prosecuted by authorities under laws governing what is said and written on social networking sites.
When asked if he would like to see Australia follow suit, Farah replied: "I'm pretty thick skinned. It upset me but there are other people who won't handle it so well if it happens to them.
"It is going to get to a point one day where someone is really going to hurt themselves over some comments that people make and I think something needs to be done about it now before we go down that path."