SBS Radio News
Fed cops to join asylum seekers on Nauru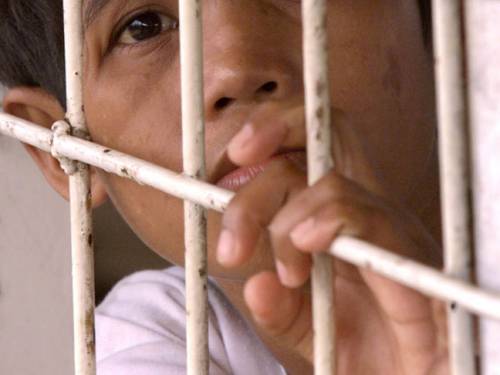 The Senate is still debating the federal government's plan to send asylum seeker boat arrivals to Nauru for processing.
The first group of asylum seeker boat arrivals are being sent to an offshore processing centre on Nauru in an operation involving 90 Australian Federal Police (AFP) officers.
But the federal government has not yet detailed how many refugees will be transferred by plane from Christmas Island off Western Australia, saying only that the group won't be "particularly large".
The Senate, which ran out of time on Tuesday, will continue on Wednesday debating a special legislative instrument designating the Pacific island of Nauru as an offshore processing area, ahead of the first arrivals by the end of the week.
Home Affairs Minister Jason Clare revealed details of the AFP's involvement in federal parliament while pleading for the opposition and Australian Greens to stop fighting over Labor's new asylum seeker policy.
He said 90 AFP officers are involved in the transfer process but the agency would reveal no more details due to operational reasons.
"The overall number of AFP members supporting the transfer process will be in the vicinity of 90," Mr Clare told parliament.
"The number of AFP officers working in support of individual transfers will vary according to operational considerations and requirements."
Mr Clare also said Australians were sick of the "stupid" political fighting over asylum seekers between the parties.
"It's time to put down our swords and it's time to stop playing politics," he told the lower house.
Senator Kate Lundy echoed his call later in the Senate, saying the asylum seeker issue was a matter of life and death and needed to "rise above politics".
But opposition immigration spokesman Scott Morrison said the coalition could not be blamed if the Nauru solution failed because the government had failed to implement the full suite of the coalition's policy.
And Liberal frontbencher Gary Humphries said he wished Labor senators who had railed against offshore processing in 2008 had been able to listen to the future speeches of government ministers in 2012 reversing the position.
The coalition says unless Labor implements all of the former Howard government's Pacific Solution policies, including reinstating temporary protection visas and turning back the boats where it's safe to do so, Nauru would be overflowing with illegal immigrants.
Greens leader Christine Milne, and the other Greens, restated their party's rejection of offshore processing on Nauru and Papua New Guinea's Manus Island, which Labor expects will deter asylum seekers from attempting dangerous journeys by boat to Australia.
"It hasn't worked and it won't work," Senator Milne told the upper house.
Immigration minister Chris Bowen appears confident the policy will work, but he has declined to say whether unaccompanied children arriving in asylum seeker boats will be sent to Nauru.
"Everybody is being sent to Nauru under the (Migration) Act unless they are exempted by me as minister because of any particular vulnerabilities," he told ABC radio.
"The message is very clear ... if you are sent to Australia by boat then we will make sure you are processed on Nauru or PNG."
However, refugee policy specialist Paris Aristotle believes general exemptions will only encourage people smugglers to exploit opportunities.
"In recent times, a lot unattached minors, a lot of children, have been put on boats," he told ABC radio.
Mr Aristotle, a member of the government's expert panel which recommended a return to offshore processing, also said asylum seekers will continue to come by boat until all aspects of its proposed regional plan were in place.
That included processing and resettlement of asylum seekers in Indonesia, Malaysia and Pakistan.