Top Stories
South Sydney forward Ben Te'o has denied assault allegations which will be aired by Channel 9 on Wednesday night Read more
SBS Radio News
Spotter warns people to be croc-wise
12 Sep 2012, 5:35 pm
-
Source: AAP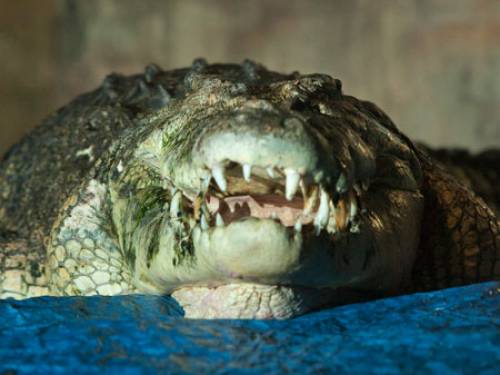 The man who reported a 3.1-metre crocodile in a creek in far north Queensland says most attacks occur because people aren't "croc-wise".
The man who spotted a three-metre crocodile in a creek in Cairns, says people in far north Queensland should be more "croc-wise" and less complacent about the killer reptiles.
Justin Brittain, 45, spotted the salty in Chinamans Creek when he was fishing off the bank on September 4.
"It just popped up out of the water, about 20 feet from me, putting its nose up, waiting for baitfish," he told AAP.
The reptile was trapped by rangers on Tuesday and will be given to a local crocodile farm or zoo.
Mr Brittain, originally from Darwin, said it was "only a baby" by his standards, but he reported it because children regularly play in the area.
"A three metre croc will grab a kid easy," he said.
The fisherman said most attacks occur because people don't think, and let their guard down.
"If you go to check your crab pots, and go at the same time and same place everyday, you're an idiot.
"You see people walking their dogs near boat ramps, crocodiles follow that behaviour.
"They've been around for 300 million years. If they wanna get ya they'll get ya - it's just being croc-wise mate."