SBS Radio News
Westcott wins Aust Half Marathon title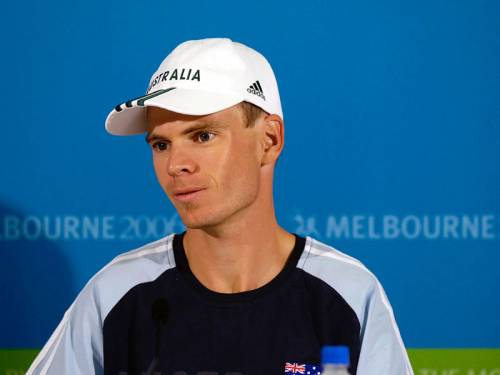 Scott Westcott has won the national Half Marathon title in Sydney but he couldn't stop Japan's Takahiro Gunji from winning the race.
New South Welshman Scott Westcott is targeting the Australian marathon title next month after beating Olympic 10,000m runner Ben St Lawrence to claim the national half marathon crown in Sydney.
Westcott clocked a time of 1:04.47 to finish almost a minute ahead of St Lawrence but the pair had to settle for the minor medals behind tiny Japanese runner Takahiro Gunji who stormed home to cross the finish line at the Sydney Opera House in 1:04.19.
Westcott, from Aberglasslyn in the Hunter Valley, claimed the national title for the second time, 12 years after his previous win.
The first woman across the Half Marathon line was another Japanese runner - Natsumi Matsumoto - in 01:15:01, defeating Victorian Sinead Diver (1:16.00) who claimed the Australian Half Marathon championship from Western Australian Lauren Shelley (1:16.28).
Westcott was using the race as part of his training for next month's Melbourne Marathon, which is the official Australian marathon championship.
"I got a bit of a break but Takahiro got me at about 4km to go," Westcott said.
"I am running the Melbourne marathon in four weeks and so I really wanted to push hard. This is a technical course with a lot of up and down, a lot of U-turns, so my legs were really stung.
"I won my first (Australian) half marathon title in 2000, which is still my PB.
"It's been 12 years between drinks, but I've won a national cross country title in the meantime, and now I really want to win a national marathon title as well."
In the Sydney marathon, Japan's Yuki Kawauchi slashed two minutes 46 seconds from Julius Maratim's five-year-old course record as he clocked 2:11.52 to win by more than four minutes from Kenya's Felix Kandie (2:16.12) with defending champion Joel Kiplimo Kemboi third 2:18.34 and veteran Lee Troop the first Australian in fifth in 2:24.19.
The women's marathon was won by Japan's Mitsuko Hirose in 2:48:49, followed by countrywoman Yukie Tamura (2:52.33), with Kenya's Risper Kemaiyo (2:54.04) in third and Sydney's Jenny Wickham the leading Australian in fourth in 2:56.53.
A week after losing his Paralympic title, Kurt Fearnley won his eighth Sydney wheelchair marathon - his fourth consecutively - clocking 1:44.40 to triumph from ACT's Richard Nicholson (1:59:39).
Fearnley will now turn his attention to winning a fifth New York Marathon title in eight weeks.