SBS Radio News
Danish magazine to print topless Kate pics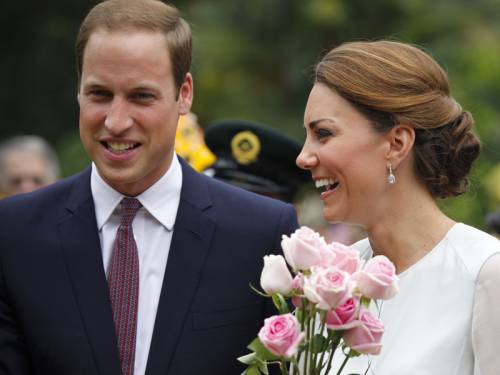 Danish gossip magazine Se og Hoer says it will publish photographs of the Duchess of Cambridge sunbathing topless.
Danish gossip magazine Se og Hoer says it will publish photographs of the Duchess of Cambridge sunbathing topless.
"Our readers love to follow the lives of famous people and royalty and news of disclosures," editor-in-chief Kim Henningsen said on the magazine's website on Wednesday.
The pictures were to be printed in a special 16-page supplement due on Thursday, but would not be available online, the magazine said.
The paparazzi photographs of Prince William and Kate were taken during a holiday at a private chateau in Provence, southern France.
"It is in the DNA of Se og Hoer that we should entertain and fulfil our readers' curiosity. Therefore it is always relevant for us when a duchess and future queen of England is topless and voluntarily shows her breasts near a public road," Henningsen said.
Ireland's Daily Star newspaper and Italy's Chi magazine have also published the images, which first appeared in French magazine Closer.
A French court on Tuesday banned Closer magazine from any further publication or distribution of the photographs of the duchess.
Any refusal to do so will lead to a 10,000 euro ($A12,558) fine for every day's delay.
The injunction also bans Closer, which published the pictures last Friday, from reusing them in print or on its website and from re-selling them. Each infraction will also be subject to a 10,000 euro fine.
The royals' strong stance also included a bid to persuade French prosecutors to launch a criminal inquiry to target the offending photographer.
While the royal couple did not gain much on paper, legal experts and royal watchers say the action was designed to demonstrate their willingness to use all legal means to prevent future press intrusion.
That will become even more important when the couple have a child, who would become third in the line of succession to the British throne, said Joe Little, the managing editor of Majesty magazine.
"This was done because they want to set a benchmark for the future," he said.
"They want to send a warning to anybody who might think of doing something similar in the future."
The fast legal intervention, which developed within hours of the publication of the photos last Friday represents a break from Queen Elizabeth II's traditional policy of using legal action only as a means of last resort.
It also reflects William's determination not to let the press harass Kate as it did his late mother, Princess Diana, Little said.