SBS Radio News
Indigenous recognition poll 'on hold'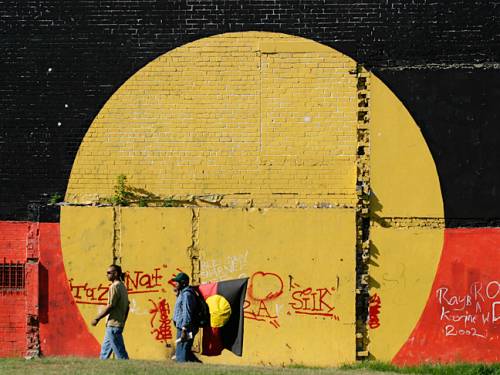 The federal government has deferred plans to hold a referendum to recognise Indigenous people in the constitution.

The federal government has decided to shelve for two or three years a referendum to constitutionally acknowledge indigenous Australians.
"We have to do it when we get the support," Indigenous Affairs Minister Jenny Macklin told ABC Television on Thursday.
"The worst thing that could happen would be this issue would fail."
Instead the government will ask parliament to pass an "Act of Recognition" as an interim measure.
Ms Macklin blamed insufficient awareness in the community for the decision.
Federal Labor agreed to hold a referendum before the next election as part of a deal it made with the Australian Greens following the 2010 election.
Ms Macklin said the act would contain a sunset clause of two or three years to allow the government to keep building the momentum for a referendum "as soon as we possibly can".
"I'd like to see it in that timeframe."
Prime Minister Julia Gillard reportedly has had discussions with Opposition Leader Tony Abbott and the Greens about the government's intention.
It is understood all parties are prepared to follow Labor's path towards an act, The Australian said on Thursday.
They want the act passed by the end of the year.
Greens leader Christine Milne said she was disappointed, blaming the decision on a lack of leadership from Ms Gillard and opposition from Mr Abbott.
But she acknowledged there was insufficient support for the referendum at this time.
"On that basis, I don't think it would be a good idea to put it to a vote because we want it to succeed," Senator Milne told Sky News.
Your Comments
Join the Discussion