SBS Radio News
Police search Meagher's home for second time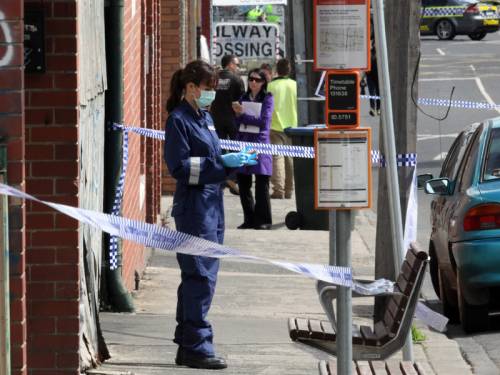 Police from Victoria's forensic and homicide squads have again searched the Melbourne apartment of missing ABC radio employee Jill Meagher and her husband.

Police have again searched the home of a missing Melbourne woman and believe her handbag may have been planted in a nearby laneway.
Police twice searched the Brunswick apartment ABC radio employee Jill Meagher shares with her husband Tom on Tuesday.
Officers spent three hours on Tuesday afternoon searching the apartment, taking away six paper bags of evidence, before returning at 6.15pm (AEST) and leaving at 8.30pm with more bags.
Mr Meagher was in the flat while police conducted their new search.
Homicide squad head Detective Inspector John Potter earlier described Tuesday afternoon's search of the home as routine.
Mr Meagher, who reported his wife missing on Saturday after she failed to return home after a night out, consented to police searching their home on Tuesday and also on Saturday.
"(Jill's) husband has been nothing more than co-operative so we can't read anything into that, this is something that we would normally do," Det Insp Potter told Fairfax Radio on Tuesday afternoon.
The 29-year-old was last seen having drinks with work colleagues at Bar Etiquette on busy Sydney Road in Brunswick about 1.30am (AEST) and can be seen on the footage apparently walking to her home, less than a kilometre away.
Detectives have identified Ms Meagher on CCTV footage, walking north along Sydney Road - just south of Hope Street - at 1.41am (AEST).
Police had been unsure if Ms Meagher was still in the bar when she called her brother in Perth about 1.45am but Det Insp Potter said they had now confirmed that she did leave the nightclub.
However a "mystery" remains over male voices the brother could hear in the background during the brief call, during which the pair discussed their father's health.
"The issue is if there was something sinister happening at that point she presumably wouldn't be discussing the health of her dad," Det Insp Potter said.
Police are focusing on the discovery of Ms Meagher's handbag on Monday morning in a nearby laneway off Hope Street, not far from where she lives on Lux Way.
Victoria Police Chief Commissioner Ken Lay said it was "interesting" that officers had previously searched the area thoroughly on Saturday and failed to find the handbag.
"There was an extensive search on the weekend that did not find that handbag," Mr Lay told ABC radio on Tuesday.
"That handbag's turned up on the Monday. Either police have missed that or someone has placed the bag back at the location."
Det Insp Potter said the bag was "in plain view" and a local resident who found the bag on Monday morning hadn't seen it previously.
He said he could not "100 per cent" discount the fact the bag was missed by police but officers are looking at whether it was put there some time early Monday or late Sunday night.
The bag, found near a car, had Ms Meagher's personal identification but not her missing mobile phone.
Det Insp Potter said there was no sign of a struggle in the laneway.
"It leads one to surmise more and more that the bag was put there but for what reason we don't know," he said.