SBS Radio News
Woolworths sells Dick Smith Electronics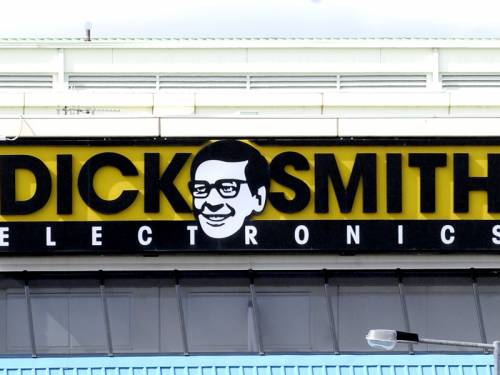 The new owners of the Dick Smith electronics chain have grand plans for the business, including opening more stores.
Dick Smith Electronics' new private equity owners plan to open new stores and boost the retailer's online presence after buying the business from Woolworths for $20 million.
Woolworths on Thursday announced the long-awaited sale of the Dick Smith's 325 stores across Australia and New Zealand to Anchorage Capital Partners, confirming the supermarket giant's exit from the consumer electronics business.
The sale had been on the cards since the start of 2012.
Anchorage said the new chief executive of Dick Smith would be Nick Abboud, an experienced retailer who was formerly executive general manager sales at department store chain Myer.
Mr Abboud said Dick Smith, which had a turnover of $1.4 billion in 2011/12 and employs 4,500 people, was one of the top brands in Australia with a loyal and customer base.
He said the focus for the period ahead would be to ensure Dick Smith was the first place shoppers headed to for the latest products.
"If it is the iPhone 5 and the day of the launch, we want to be known as the place to come and shop for the iPhone 5," Mr Abboud said on Thursday.
"It is going to be critical that we are first to market, that we are competitive on price.
"That's the vision."
Mr Abboud said he hoped over the next two or three years to have online sales contribute about 10 per cent of annual turnover.
"There are some really good signs from the customer already so we feel it is one of the growth platforms," he said.
Dick Smith currently only reaps about two per cent of its sales from online.
Mr Abboud said conditions had stabilised in the retail sector and would improve further over the traditionally crucial Christmas and New Year trading period should interest rates fall further as expected.
Apart from the initial $20 million, Woolworths said it would also potentially benefit from "any upside resulting from a future sale of Dick Smith by Anchorage", although terms were not disclosed.
In addition to offloading Dick Smith, Woolworths also announced on Thursday the sale of its wholesale electronics business in India.
"These businesses were a small part of Woolworths and this divestment will allow us to be fully focused on the core parts of our business," Woolworths chief executive Grant O'Brien said of both transactions.
Morningstar head of research Peter Warnes said it should have happened years ago.
Mr Warnes said the return on funds employed at Dick Smith "almost never exceeded the cost of capital".
"The painful exit from consumer electronics has finally happened," Mr Warnes said in a research note.
"Management can now get on with the real business - supermarkets, Big W and hotels."
The stock dipped on the news, closing down 27 cents, or 0.92 per cent.