SBS Radio News
RBA lowers rates to 3.25 per cent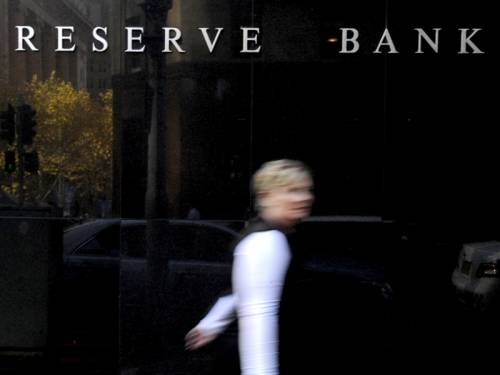 The Reserve Bank has cut its interest rate by 0.25 per cent to 3.25 per cent at its October board meeting. It's the lowest the cash rate has been since October 2009.
Borrowers will be raising their glasses to the Reserve Bank of Australia (RBA) after the central bank delivered its fifth interest rate cut in 12 months.
The RBA on Tuesday announced with would cut the cash rate by a quarter of a percentage point to 3.25 per cent in response to a weakening outlook for global economic growth.
RBA governor Glenn Stevens said that, with inflation expected to remain within the central bank's target range of two to three per cent next year, it could afford to respond to the weaker growth outlook.
"At today's meeting, the (RBA) Board judged that, on the back of international developments, the growth outlook for next year looked a little weaker, while inflation was expected to be consistent with the target," Mr Stevens said in a statement accompanying the decision.
"The Board therefore decided that it was appropriate for the stance of monetary policy to be a little more accommodative."
Mr Stevens said weakness in China and Europe had weighed on global growth expectations. "Growth in China has also slowed, and uncertainty about near-term prospects is greater than it was some months ago," he said.
"Around Asia generally, growth is being dampened by the more moderate Chinese expansion and the weakness in Europe."
Mr Stevens also cited a recent fall in commodity prices and the ongoing decline in Australia's terms of trade.
"Key commodity prices for Australia remain significantly lower than earlier in the year, even though some have regained some ground in recent weeks.
"The terms of trade have declined by over 10 per cent since the peak last year and will probably decline further, though they are likely to remain historically high."
Commonwealth Bank chief economist Michael Blythe said the RBA seemed less preoccupied with domestic growth compared to international developments.
"This one definitely hangs off the global story and what it means for commodity prices and the terms of trade," he said.
"Last month they said an interest rate cut was on the cards, but several of the global concerns they mentioned have receded a fair way since then.
"Nevertheless, they looked at the balance of risk here and decided to push through with a cut."
The mining sector was a domestic concern noted by the RBA, Mr Blythe added.
"To me, the most important change was their comment that the peak in resource investment should occur next year - before now they were saying it would be in the next few years," he said.
"So we'll need the non-mining part of the economy to pick up."
HSBC Australia chief economist Paul Bloxham said the decision to cut was motivated by global factors.
"The RBA note (in the statement) that the domestic economy still looks like its running close to trend at the moment," he said.
"So I think the main thing here is that inflation is low enough to have allowed them to buy a bit more insurance against slowing growth, particularly in Asia."
Mr Bloxham said the RBA's statement provided no indication as to whether the central bank was looking at further interest rate cuts.
WHAT YOU'LL SAVE IF BANKS FOLLOW RBA:

Repayments on a $300,000 mortgage will drop by nearly $48 a month on average if retail banks fully pass on Tuesday's 25-basis-point cut in the cash rate by the Reserve Bank.

MORTGAGE* REPAYMENT DECREASE
$100,000 $681.47 $15.77
$150,000 $1022.20 $23.66
$200,000 $1362.94 $31.54
$250,000 $1703.67 $39.43
$300,000 $2044.41 $47.31
$350,000 $2385.14 $55.20
$400,000 $2725.88 $63.08
$450,000 $3066.61 $70.97
$500,000 $3407.35 $78.85

*Assumes 25-year standard variable rate loan at an average new interest rate of 6.6 per cent.