Top Stories

Twenty children are among 91 killed when a huge tornado ripped through an Oklahoma City suburb leaving the area looking more like a war zone. Read more
SBS Radio News
Nationals claim baseball's NL top seed
4 Oct 2012, 11:33 am
-
Source: AAP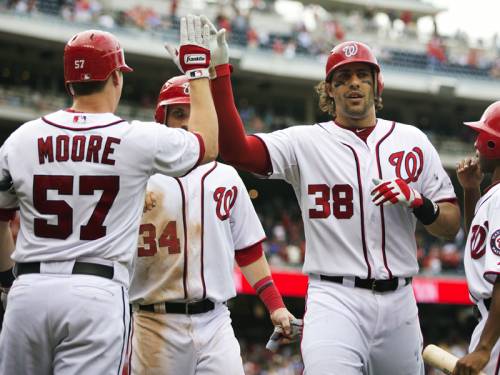 The Washington Nationals have clinched the top seed in the MLB's National League with a rout of the Philadelphia Phillies.
Michael Morse, Tyler Moore and Ryan Zimmerman each hit home runs as the Washington Nationals clinched the National League's top seed with a 5-1 win on Wednesday over the Philadelphia Phillies.
The NL East-champion Nationals entered into Wednesday's regular-season finale needing a win or a loss by the Cincinnati Reds to get home-field advantage throughout the playoffs.
Washington next plays on Sunday against the winner of Friday's wild-card game between Atlanta and St. Louis.
Right-handed pitcher Edwin Jackson gave up one run on six hits over 6 2/3 innings for the Nationals, which won the final two games of the three-game series against Philadelphia.
Jackson fanned six and walked one batter.
Darin Ruf knocked in the only run for Philadelphia, who missed out on the playoffs for the first time in six seasons.
In Pittsburgh, Ben Sheets made the 250th and final start of his Major League Baseball career on Wednesday as the Atlanta Braves shutout the Pittsburgh Pirates 4-0 in the last game of the season for both teams.
The 34-year-old Sheets announced his retirement on Tuesday.
No Washington team has made the playoffs since 1933.