SBS Radio News
Cabcharge claim troubling, says judge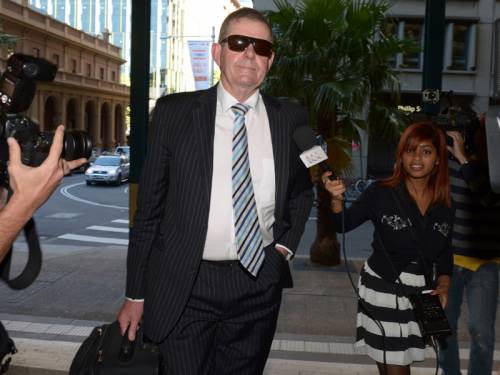 The raising and withdrawal of a claim that Peter Slipper misused cab vouchers was "very, very troubling" and may be an abuse of court, a judge says.
The Federal Court judge in the Peter Slipper case says it is "very, very troubling" that serious allegations against the federal parliamentary speaker of misusing taxi vouchers were put before the court and later withdrawn.
Justice Steven Rares on Thursday said it was possible that by putting forward and then withdrawing the allegations, lawyers for James Ashby, who accuses Mr Slipper of sexual harassment, may have abused the court process.
The judge was hearing an application by Mr Slipper to have the sexual harassment case against him thrown out as an abuse of process, after the parties failed to reach a settlement during nine hours of mediation on Wednesday.
Justice Rares said he had a "concern" about Mr Ashby's legal team's decision to allege Mr Slipper had abused his Cabcharge entitlement.
Mr Ashby's first legal document claimed Mr Slipper had misused cab vouchers but weeks later he abandoned those allegations.
Mr Slipper is awaiting a decision on the allegations by the Director of Public Prosecutions.
"It is very, very troubling," Justice Rares said of the allegations.
"What is that but an abuse of the court's process? I do regard this as a matter of great concern."
Mr Slipper, who represented himself after he told the court he was unable to engage a lawyer, apologised profusely for failing to attend court on Tuesday and for using a private car park when he came in on Wednesday.
The speaker, who has been stood aside, was criticised roundly by the judge, who said his failure to attend the court on Tuesday was "outrageous".
Justice Rares also said it was "not appropriate" for Mr Slipper to use the private car park, given that all litigants must be "treated equally by the courts".
Mr Slipper initially asked that the case against him be thrown out in light of the settlement between the commonwealth and Mr Ashby.
"This case has been quite debilitating in a financial sense ... and also has consumed much of your honour's time and the time of the parties," he said.
The commonwealth eventually settled its case with Mr Ashby on Thursday afternoon for $50,000 and a pledge to provide training for MPS and parliamentary staff to prevent sexual harassment.
But Justice Rares said he could not simply dismiss the case against Mr Slipper.
"I can't do that because there is a claim against you that you sexually harassed Mr Ashby and that is at the moment unresolved," he said.
Mr Slipper argued Mr Ashby's case against him was intended to damage the government, citing his former aide's actions in leaking information to his political opponents.
"I make the submission that this case is not about sexual harassment," Mr Slipper said.
"... It's all about damaging me politically, damaging me financially and destabilising the government of Australia."
Michael Lee, SC, representing Mr Ashby, said Mr Slipper had made "serious allegations" his client was engaged in a conspiracy to harm him.
Mr Slipper had "cultivated a close and flirtatious relationship" with his former employee, rather than the other way around, the court heard.
"You should find the allegations made by the speaker as so serious and so ill-conceived, they should never have been made," Mr Lee said.
Mr Lee also referred to several sexually explicit messages Mr Slipper sent to Mr Ashby and an incident when Mr Slipper said to him and a colleague, "I want to kiss you both."
Justice Rares noted there appeared to be no evidence that Mr Ashby asked Mr Slipper to stop his alleged actions.
Mr Lee said Mr Ashby "did have the courage" to do so at one point, but he noted "(Mr Slipper) is one of the most powerful people in the country".
The hearing will continue on Friday.