Top Stories
Neighbourhoods are flattened and buildings are on fire after a mile-wide tornado moved through the Oklahoma City area of the United States. Read more
SBS Radio News
Cabrera captures coveted Triple Crown
4 Oct 2012, 2:58 pm
-
Source: AAP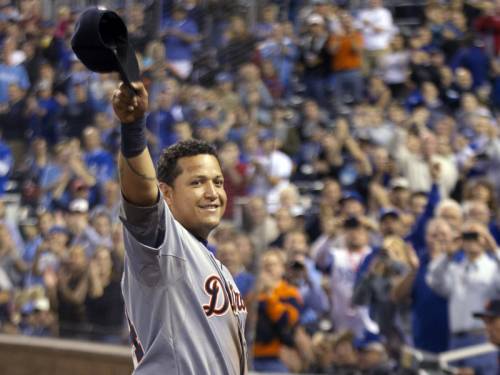 Detroit Tigers' Miguel Cabrera has become Major League Baseball's first Triple Crown winner in 45 years.
Detroit Tigers third baseman Miguel Cabrera became Major League Baseball's first Triple Crown winner in 45 years Wednesday, capping a brilliant season in which he hit 44 home runs.
The 23-year-old Cabrera also finished with a batting average of .330 and 139 RBI as he led the American League in all three categories and placed first in both leagues in home runs and RBI.
It's just the 14th time in American baseball history a player has accomplished the feat.
Seven-time all-star Cabrera went zero-for-two at the plate in Wednesday's regular season ending game at Kansas City. He left the game after the striking out in the fourth inning.
The Kauffman Stadium crowd gave him a standing ovation and he came out for a curtain call.
Cabrera became the first player to take home the Triple Crown since Carl Yastrzemski in 1967 with the Boston Red Sox. Hall of Famer Yastrzemski hit .326 with 44 homers and 121 RBI that season and won his first and only AL most valuable player award.
Cabrera established career highs in home runs and RBI and had the second- best batting average of his career. Last year he a career-best .344.
Cabrera passed both the 300-home run mark and 1,000 and 1,100 RBI marks during his superb season. In 10 major league seasons, he has 321 home runs, 1,123 RBI and a .318 batting average.