Top Stories
South Sydney forward Ben Te'o has denied assault allegations which will be aired by Channel 9 on Wednesday night Read more
SBS Radio News
Turkey 'returns fire' after Syria shelling
6 Oct 2012, 5:06 pm
-
Source: AFP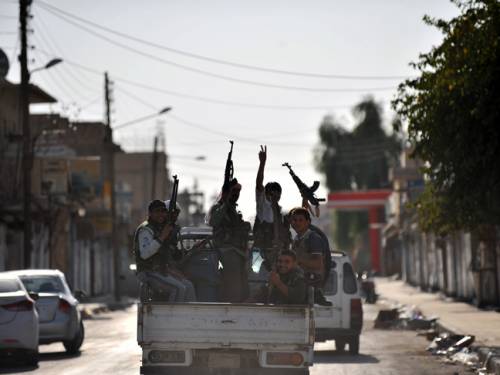 Turkey's Prime Minister has warned that Turkey and Syria are 'not far' from war as the two countries exchanged mortar fire across their border for a third consecutive day.

The Turkish army early Saturday returned fire after a new round of shelling from Syria hit the border province of Hatay, the Anatolia news agency reported.

No casualties were reported, the agency said.

The fresh exchange came two days after Syrian shelling killed five Turkish nationals in another border town, Akcakale, triggering retaliatory fire and plunging tense relations between the neighbours into a new crisis.

Turkey reacted furiously, and Prime Minister Recep Tayyip Erdogan again warned Syria on Friday that it would pay "a big price" for further attacks.

The warning came a day after his government obtained a one-year mandate from parliament authorising military raids into Syria if necessary.

Erdogan again said Turkey was not interested in war but would not hesitate to retaliate against any attack and violation of its national security.

Wednesday's incident marked the first time Syrian shells killed Turkish nationals since the uprising against the regime in Damascus began in March 2011.

Turkey had ceased fire on early Thursday, after its sporadic shelling pounded unspecified targets in Syria throughout Wednesday night.

Another shell landed in Hatay Thursday evening, which also led Turkey to briefly return fire, Lekesiz noted.