SBS Radio News
Abbott gets boost in latest Newspoll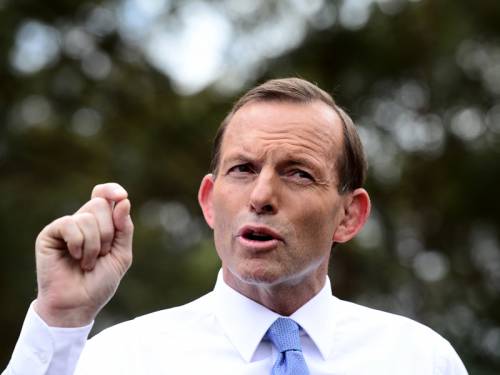 A campaign by Labor to paint coalition leader Tony Abbott as a man who has problems with women has not worked, according to the latest Newspoll.
The entry of Tony Abbott's wife Margie into the political fray to defend his attitude to women may have paid off, with the opposition leader and the coalition regaining lost ground in the latest poll.
Mr Abbott has been under pressure from the government, which says he has a problem with capable women.
The Newspoll in The Australian on Tuesday shows Labor's primary vote support has slipped three percentage points to 33 per cent and the coalition's has risen four percentage points to 45 per cent.
Based on preference flows at the 2010 election, the coalition's two-party-preferred lead has returned to a resounding election winning lead of eight points, 54 per cent to the ALP's 46 per cent.
The Greens' primary support has fallen back from 12 to 10 per cent.
Personal support for the Liberal leader lifted slightly, despite a campaign from Labor ministers attacking Mr Abbott over his problem in dealing with women and seeking to link him to distasteful remarks about the death of Julia Gillard's father by radio shock jock Alan Jones.
Mrs Abbott said last week that a disservice was being done to women when the gender card was played to shut down debate about policy.
"I say to the people who claim that Tony Abbott doesn't `get' women: you get this - Tony Abbott is surrounded by strong women; in fact, not only strong, but capable women," she said.
The poll showed voter satisfaction with Mr Abbott came up from an equal record low of 30 per cent in mid-September to 33 per cent and dissatisfaction with the way he is doing his job fell five points from 60 to 55 per cent.
The personal support for Prime Minister Julia Gillard was unchanged with satisfaction at 36 per cent, as it was at the last poll three weeks ago.
As to who would make the better PM, Ms Gillard holds a commanding lead of 43 to 33 per cent, compared to 46 to 32 per cent in the previous poll.
Your Comments
Join the Discussion