Top Stories
Parents have faced anxious waits for news of their missing children in the wake of the deadly Oklahoma tornado. Read more
SBS Radio News
Turnbull: Jones gets dose of own medicine
9 Oct 2012, 7:27 am
-
Source: AAP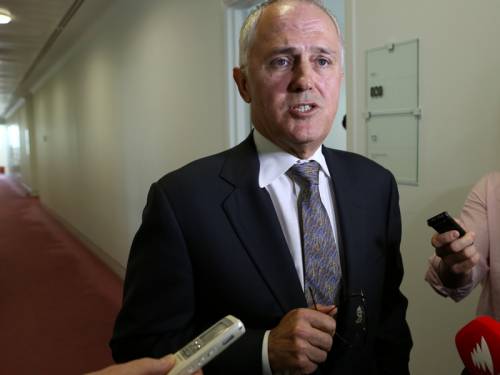 The coalition's communications spokesman, Malcolm Turnbull, says broadcaster Alan Jones is getting a dose of his own medicine through social media.
Broadcaster Alan Jones has got "a dose of his own medicine" from an online campaign encouraging sponsors to leave his program, coalition communications spokesman Malcolm Turnbull says.
Mr Turnbull said on Monday the 2GB radio host had not been the victim of cyberbullying as Jones claimed but new media had allowed thousands of Australians to speak up "unedited and unmediated".
2GB has suspended all advertising on Jones's radio show after dozens of sponsors pulled their advertising as an unprecedented online campaign against Jones grew.
The anger against the broadcaster was sparked by his comments at a Liberal Party fundraiser that Prime Minister Julia Gillard's father had "died of shame" over his daughter's lies to the electorate.
Delivering the Alfred Deakin lecture entitled Liberty in the Digital Age, Mr Turnbull said Jones had sought to lead people's revolts for years but was now the target of one.
The revolt was against "vicious and destructive public discourse", he said.
"It is difficult not to believe that he is getting a dose of his own medicine."
Mr Turnbull said Jones believed his association with certain products would lead people to buy them.
"If other people take the view that an association with Jones will lead them not to buy those products, why are they not able to tell the advertiser of their view and encourage others to do the same?"
Mr Turnbull said the Jones issue highlighted the enhanced freedom afforded to people by social media and bolstered the case against more media regulation.