SBS Radio News
Oil prices jump on Mideast tensions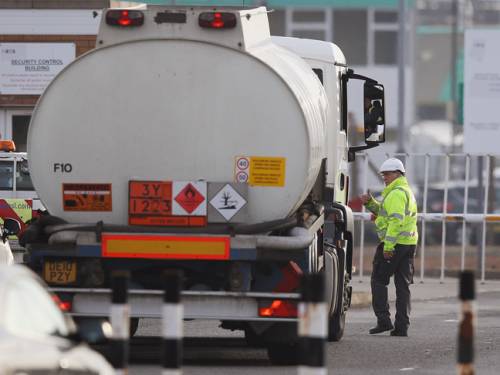 Increasing tension between Turkey and Syria prompts oil prices to rebound, with the market shrugging off Naimi's comments that moderate prices are needed.
Crude oil prices have rebounded, lifted by supply worries amid Middle East tensions, especially between Syria and Turkey.
New York's main contract, light sweet crude for November, on Tuesday closed at $US92.39 (SA90.55) a barrel, up a hefty $US3.06 from Monday's close.
In London trade, Brent North Sea crude for delivery in November jumped $2.68 to settle at $114.50 a barrel.
Although concerns about global economic growth and demand weighed on US and European stock markets, the oil market finished sharply higher.
"The only time when you are going to see oil straight up and stocks straight down is on a geopolitical risk story, so I believe that's what this is," said Rich Illczyszyn at iiTrader.
The analyst cited "escalating tensions between Turkey and Syria, as we get closer to some potential war there".
NATO head Anders Fogh Rasmussen on Tuesday warned against the dangers of the conflict in Syria escalating, saying alliance member Turkey had shown commendable restraint in response to shelling of its border area.
Syrian shells last week killed five people in a Turkish border village, sparking a series of retaliatory strikes.
On Tuesday, the oil market shrugged off bearish comments by Saudi Oil Minister Ali al-Naimi.
"We will provide the markets with what they need," Naimi told reporters on the sidelines of a ministerial meeting in Riyadh.
"We will work to moderate prices."
Addressing fellow ministers, Naimi warned that rising oil prices would affect economic growth across the globe, mainly in developing economies.
"Oil prices rose in March to levels not seen since 2008, which may adversely affect the global economy, particularly the economies of developing nations and emerging countries, as well as negatively impact global oil demand," he said.
Crude futures had fallen on Monday after the International Monetary Fund (IMF) and World Bank (WB) slashed their 2012 growth forecasts, raising concerns about oil demand.
The IMF cut its forecast for Chinese economic growth this year to 7.8 per cent, while the World Bank said it expected the world's second-largest economy and biggest energy consumer to grow at a slower-than-expected 7.7 per cent.