SBS Radio News
Sydney to host world cup of gay rugby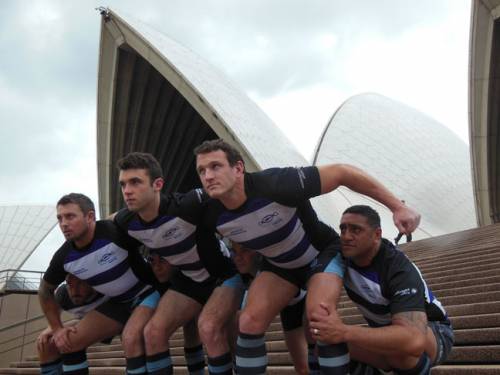 Sydney will host the Bingham Cup in 2014, the annual tournament for gay rugby union players.

Sydney has won its bid to host the 2014 Bingham Cup, the world's top gay rugby tournament.
The International Gay Rugby Association and Board (IGRAB) made the announcement early on Friday morning, following a campaign supported by Prime Minister Julia Gillard and senior Liberal MP Malcolm Turnbull.
The tournament will run for one week in August 2014, with up to 40 teams and 1500 players expected to participate.
Mr Turnbull said it was a "great result" for Sydney to win the hosting rights.
"This will be one of the biggest events for the city and eastern suburbs since we hosted the beach volleyball in the 2000 Olympics," he said in a statement.
The Bingham Cup was founded in 2002 to highlight the problem of homophobia in sport. It was named after Mark Bingham, a gay American rugby player who helped wrestle control of United Airlines flight 93 from terrorists during the September 11 attacks in 2001.
Australia is home to the world's most successful gay rugby team, the Sydney Convicts, who this year won the Bingham Cup in Manchester.
One of the victorious Convicts was Lachlan McGregor, a 23-year-old who only recently returned to rugby after quitting because of fears he would be vilified for being gay.
Having played since he was 13 as a student at The Scots College and Sydney University, Mr McGregor said it was "incredible" finally to play alongside people who were accepting of him.
"A lot of my fears and worries were about being the only gay guy in the team and whether they're going to accept me and whether as a gay person I can play rugby," he told AAP.
"They faded away when I started playing for the Convicts because I realised there were a lot of guys out there who were felt the same way and had been through similar stuff.
"I was able to let go a lot of those worries and focus on the game."
Mr McGregor said he was too fearful to `come out' while playing in a team of straight men, so he quit rugby in 2010.
He hopes the cup in Sydney will make it easier for the many gay people already playing or wanting to play rugby.
"There is a stereotype that exists that gay people can't play sport and I feel like this will really challenge that," Mr McGregor said.
"It doesn't matter who you are as a person, you can play rugby and you can do absolutely anything you want."
Former Wallabies captain John Eales, who supported the bid, said a lot of work was still needed to eliminate homophobia in sport.
"Regardless of the football code you would like to play, sexuality should be irrelevant," he said.
The chair of IGRAB, Jeff Wilson, applauded the number of high-profile backers for Sydney's bid, saying it highlighted Australia's willingness to tackle homophobia in sport.