SBS Radio News
SA Greens MP apologises for tax offences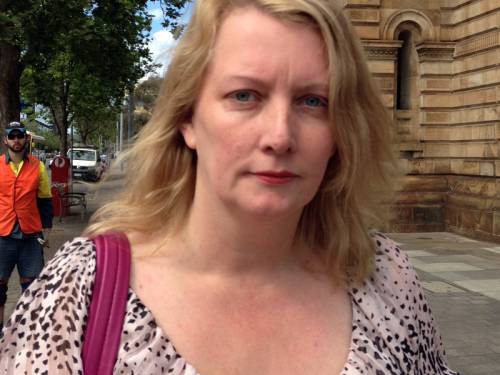 SA Greens MP Tammy Franks says she was disorganised but never dishonest in her tax offending.
South Australian Greens MP Tammy Franks has apologised for committing tax offences saying she was disorganised but never dishonest.
"It was a regrettable period of my life, probably one of the worst periods of my life," she told journalists on Friday after a hearing on her penalty in the Adelaide Magistrates Court.
"I am sorry for the embarrassment I have caused to my party and to those who have supported me in my political career.
"I would hope the recognition today that I was never dishonest, ... yes I was disorganised, but I was never dishonest, will see me able to ride that out and do a good job in the parliament and the community as I have done."
On Monday, magistrate Simon Smart found her guilty of 10 charges of failing to lodge tax returns between 2001 and 2010.
He rejected her evidence that she had been unable to comply with a final notice because she could not get hold of the relevant documents as they were scattered around her estranged husband's house.
On Friday, prosecutor Tim Griffin said Franks faced a maximum penalty of $41,800 in fines and asked for an order that she pay prosecution and witness costs of $8529.
He acknowledged she was of good character and had a history of doing good things for the community, but submitted the offences were in the more serious category.
Her lawyer Michael Hegarty accepted the offences were not trivial, but noted Franks had been going through an acrimonious split with her husband and testified she "did not have the head space to deal with it".
"She is a person of honesty and integrity," he said. "She made a mistake."
The magistrate was told the MP earns an annual salary of about $150,000 and it was possible she might be entitled to a refund when her tax affairs were completed.
Referring to her public profile, Mr Hegarty said Franks had been "well and truly lambasted" and knew she should have complied with the final notice.
The magistrate will impose her penalty on October 17.