SBS Radio News
Cop repeatedly capsicum sprayed student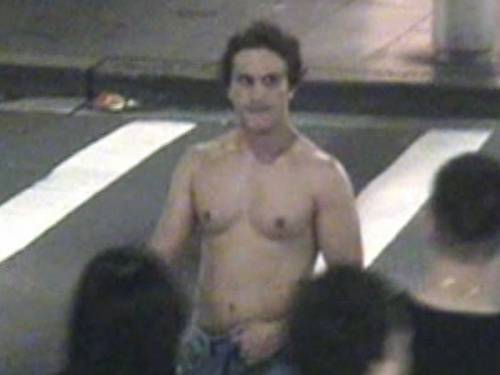 A police officer repeatedly used capsicum spray on a Brazilian student even though he'd already been tasered, an inquest into his death has heard.
A Sydney police officer has told an inquest he used capsicum spray on a Brazilian student's face three times while holding him down, as a colleague said, "Spray him again Ralphy".
Senior Constable Damian Ralph told Glebe Coroners Court on Friday he repeatedly sprayed Roberto Laudisio Curti because he was continuing to resist police.
"It was a response to his violent actions," Sen Const Ralph told the inquest into the 21-year-old's death.
Mr Curti, originally from Sao Paolo, collapsed and died on March 18 this year after four of the 11 officers trying to capture him discharged their Tasers at him 14 times and restrained him with handcuffs, capsicum spray and a baton.
The inquest has heard Mr Curti was suffering from an adverse reaction to a small amount of LSD he had taken with mates the night before to celebrate St Patrick's Day.
He stole two packets of biscuits from a convenience store and some police officers mistakenly believed they were dealing with an armed robber, the court was told.
Sen Const Ralph said he joined several other officers in restraining Mr Curti by placing his knee on the student's shoulder.
He said he told Mr Curti, "Calm down or I will spray you" after the man continued "thrashing about".
He then sprayed Mr Curti in the face for "maybe" more than 4-5 seconds, but said it had no effect on him because Mr Curti twisted his face away.
"That canister had depleted so I threw it on the ground," Sen Const Ralph said, adding he then sprayed from another can, for possibly "as long as seven seconds".
Sen Const Ralph told the inquest he believed police are supposed to use capsicum spray for intervals of two to three seconds.
He said Mr Curti didn't respond to the second spray, and one of the other officers told him, "Spray him again Ralphy".
Sen Const Ralph said his third spray, taken from a third can, "definitely" hit Mr Curti in the nose, mouth and eyes.
"He was yelling out," he said.
The inquest continues before NSW State Coroner Mary Jerram.