SBS Radio News
Fortescue Metals increases debt again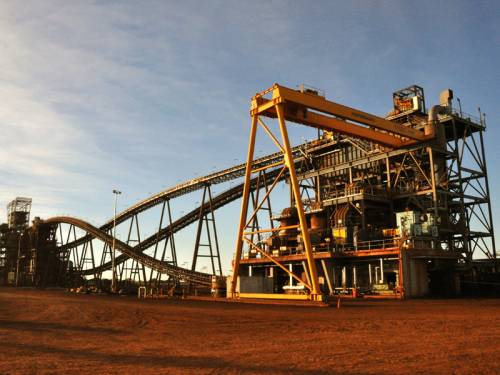 Fortescue has taken on more debt, upsizing a new credit facility by half a billion dollars
Fortescue Metals Group has again looked to debt to improve its cash holdings, upsizing its new credit facility by $US500 million ($A489.64 million) to $US5 billion ($A4.90 billion).
The new debt was unveiled last month enabling the miner to delay any repayments until November 2015, as it dealt with sizeable looming debts due to mature and tried to ride out plunging iron ore prices.
The increase reflected strong demand and attractive terms, the company said in a statement, amid reports the interest has been cut to 4.25 percentage points more than the London interbank offered rate, down from 4.75.
The cash would be used to repay $US715 ($A700.19) million in loan notes owed to New York-based investment bank Leucadia, refinance all existing bank facilities and provide it with additional liquidity.
The process is being co-arranged by Credit Suisse, JP Morgan, ANZ, Bank of America Merrill Lynch, Deutsche Bank and UBS.
Fortescue shares had risen six cents to $3.81 by 1430 AEDT.
They have risen more than 27 per cent since refinancing their debt on September 17, but had fallen 51 per cent in the five months leading up to then.
Falls in demand out of China, partly government-driven, drove prices down by 30 per cent in a little over a month, highlighting Fortescue's high gearing of more than 160 per cent and leading to its talks with lenders to renegotiate debt.
The company's net debt is estimated at about $US6 billion ($A5.88 billion).
Much of Fortescue's debt is committed to a massive $US9 billion ($A8.81 billion) expansion.
It recently shelved $US1.6 billion ($A1.57 billion) of it and cut about 1,000 jobs, downgrading expansion plans from a current 55 million tonnes to only 115 tonnes, instead of 155 million tonnes.