Top Stories

A report by the Australian Institute of Criminology says the number of Indigenous deaths in custody has increased over the past five years. Read more
SBS Radio News
Victorian wins world junior surf title
12 Oct 2012, 5:49 pm
-
Source: AAP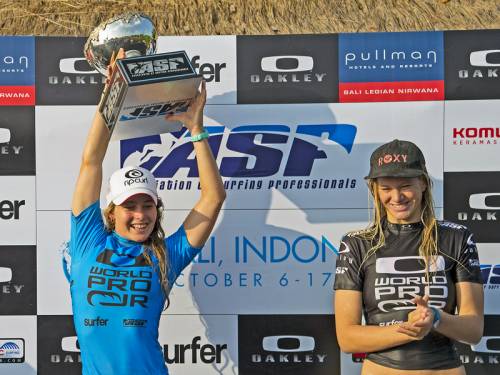 Victorian surfer Nikki van Dijk has won the junior women's world title at Keramas on Bali's east coast.
Victorian Nikki van Dijk is Australia's latest surfing world champion, capturing the junior women's title on Bali's east coast on Friday.
Van Dijk, from Phillip Island, downed South African Bianca Buitendag 13.24 points to 8.93 in the final in 1.5 metre waves at Keramas reef.
It was a fitting showdown as, between them, they accounted for six of the top ten highest wave scores of the event.
"I was nervous the whole heat! I was shaky when I was trying to stand up, I think I was just so excited to be out there in such perfect waves," said van Dijk, who turns 18 in November.
Both finalists earn a place in the top 17 on the next year's Women's World Championship Tour.
The junior men's event is also being run at Keramas and may be completed by Monday.