SBS Radio News
Crisis-torn EU wins 2012 Nobel Peace Prize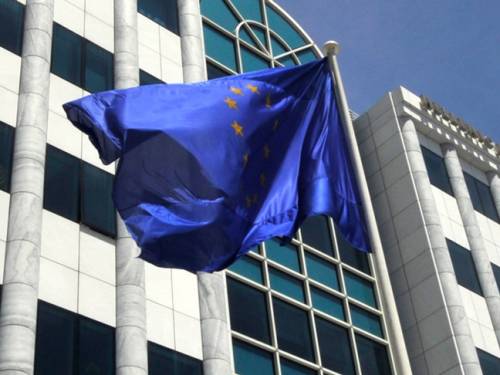 The Nobel Peace Prize was awarded to the European Union, an institution today wracked by crisis but that is credited with bringing more than half a century of peace to a continent ripped apart by World War II.
The European Union has been awarded the Nobel Peace Prize in the midst of its greatest crisis since its beginnings in the 1950s.
The Norwegian prize committee said the EU received the award for six decades of contributions "to the advancement of peace and reconciliation, democracy and human rights in Europe".
"The stabilising part played by the European Union has helped to transform a once torn Europe from a continent of war to a continent of peace," Nobel committee chairman Thorbjoern Jagland said.
The EU rose from the ashes of World War II, born of the conviction that ever closer economic ties would make sure that century-old enemies never turned on each other again.
The idea began to take on a more defined shape when, on May 9, 1950, French Foreign Minister Robert Schuman proposed that France and the Federal Republic of Germany pool their coal and steel resources in a new organisation that other European countries could join.
The award is, however, a surprise at a time when European solidarity is facing its most daunting challenge in decades amid deep rifts between a south drowning in debt and a wealthier north, led by Germany, only reluctantly coming to the rescue.
Whether or not that begrudging assistance will keep the European project afloat remains to be seen, but the deep crisis has broadened the gulf already felt between citizens in the different member states and a Brussels long seen as too distant and bureaucratic.
But the creation of the organisation is credited with helping to bring peace and stability to the war-torn continent by bringing together arch-enemies France and Germany and herding them down the same path.
Despite recurring difficulties, the EU has become the biggest common market in the world, allowing free circulation of goods, people, services and capital.
Over the years, the pioneering project has swelled to encompass 27 countries which not long ago sat on either side of the "Iron Curtain".
They came to the table with vastly different economic, social and cultural situations, but following intense integration efforts, a full 17 of them now share a common currency.
This year's prize will also cause shockwaves in host country Norway, which itself has rejected joining the union twice, in 1972 and 1994, and where three-quarters of the inhabitants today say they are opposed to membership, according to recent polls.