SBS Radio News
Alexander to weigh up tri return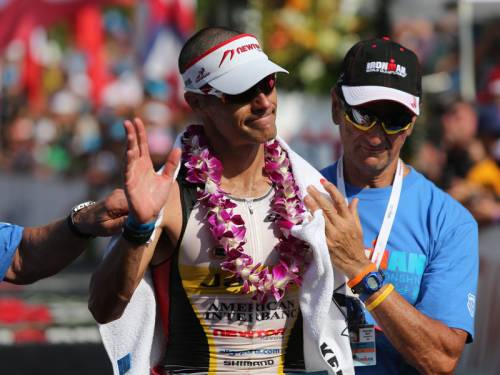 Three-time Hawaiian Ironman triathlon champion Craig Alexander will weigh up whether he returns to the epic race.
Australian triathlon legend Craig Alexander may have contested his last Hawaiian Ironman.
He is one of only four men to win the race three times or more, but finished 12th on the weekend as compatriot Pete Jacobs claimed the victory.
Alexander and wife Neri will have their third child in March and they are finding it more difficult to keep their seven-year-old daughter Lucy out of school for extended periods while he races overseas.
"It's not just because the result is different, but last year standing here at this time, I knew I would come back," said Alexander, who was defending champion this year.
"It's getting harder, Lucy is going to be eight, we have No.3 on the way.
"Other things in your life take precedence.
"I don't know - I'm not going to stand here and say it will be my last."
Alexander will wait several months before making his decision.
Alexander and fierce rival Chris McCormack turn 40 next year and the win by Jacobs, who is 31, represents a changing of the guard.
McCormack is a two-time Hawaiian champion, but he did not finish on the weekend.
Jacobs' victory on Saturday was the sixth successive triumph by an Australian man in Hawaii.
Jacobs is a popular champion and Alexander made a point late in the run by telling him to relax.
"That was a clinic he put on and he was a worthy winner," Alexander said.
"It's nice we kept the Australian run going.
"I finished 12th and I was the 12th-best athlete out there - you get what you deserve."
Alexander fainted after finishing and needed two litres of IV fluid.
He said it was becoming a full-time job simply to keep his body going.
While his endurance is improving, he has struggled with a tight back and he had to stop during the bike leg this year to stretch it out.
But he stressed there were no excuses and he did not want to detract from Jacobs' win.