SBS Radio News
Complaints against foreign-trained doctors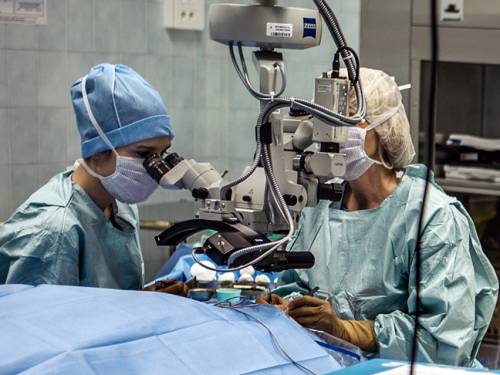 A new study has found complaints against foreign-trained doctors far exceed those made against their Australian-trained counterparts.

(Transcript from SBS World News Australia Radio)

Australia has long relied on internationally-trained doctors to provide essential medical care.

But a new study has found complaints against them far exceed those made against their Australia-trained counterparts.

Around one in three members of Australia's medical work force is trained overseas.

And international medical graduates or IMGs are often recruited to fill roles in rural and remote areas.

A new study by researchers at the University of Melbourne, however, has found overseas trained doctors are more likely to be the subject of a complaint than those trained locally.

The study's lead author, Katie Elkin, says data from Victoria and Western Australia is revealing.

"We looked at over 5000 complaints resolved n the decade 2001 to 2010 and we found that found that international medical graduates had a 24 per cent higher odds of attracting complaints than Australian trained doctors, and a 41 per cent high rate of having adverse disciplinary decisions made against them. We also found a big difference among the IMGs themselves. For example the complaint rates against doctors trained in some countries were 5 time greater than doctors who had received it in other countries. Doctors who had received their medical training in Nigeria, Egypt, Poland, Russia, Pakistan, the Philippines and India all had higher complaint rates in Australia."

It is not clear why complaint rates are higher against international medical graduates.

Doctor Brian Morton is the chairman of the Council of General Practice with the Australian Medical Association.

He says doctors trained overseas may not fully understand the behaviour and standards expected of them in Australia.

He says they need help early on to adjust.

"There is a mentoring system, but that can be quite stretched. And unfortunately a lot of the international medical graduates find themselves in isolated areas of Australia. I think we need to have a government that steps-up and commits to supporting them and making sure that there is adequate mentoring and networks to support them in their practices."

The Director of the Centre for Medical Education at the University of Newcastle, agrees that more needs to be done to help internationally-trained doctors adapt to the Australian healthcare system.

Indian-trained Professor Balakrishnan Nair says Australia will not get 100 per cent out of overseas-trained doctors without mentoring them.

"For example I have been working in Newcastle for over 25-years. If I go to Sydney, or even come to Melbourne to work there, I need a few weeks, or a few months to get to know the system to get to know the people locally. If you come from a foreign country they need a lot more time to orientate and get to know the system. That doesn't happen in the majority of cases. Some other country has spent hundreds of thousands of dollars to support them and orientate them it will go a long way."

To gain general medical registration in Australia international medical graduates have traditionally had to sit the Australian Medical Council's clinical exam.

But since 2010 a workplace-based assessment has been on offer in a select number of hospitals.

Professor Nair says workplace assessment gives a much better indication of a doctor's communication skills, and could help reduce the number of complaints.

"At the moment the Australian Medical Council examination is a half-day examination for the clinical skills for the doctors. But we have been piloting a new way of checking these doctors while they are working on temporary registration. we check them at the workplace. So come of them may pass the English language exam in the classroom. But passing the English exam is not equal to good communication skills."

The National Registration and Accreditation Scheme regulates some 560,000 health practitioners across 14 professions, among them doctors, midwives, nurses, dentists, Chinese medicine practitioners and Aboriginal and Torres Strait Islander health practitioners.

It receives about 8-thousand complaints a year about registered medical practitioners.

The Scheme is supported by the Australian Health Practitioner Regulation Agency.

The Agency's Chief Executive, (mr) Martin Fletcher, encourages patients and their families who have concerns about the behaviour of health practitioners to report them.

"Australia does now have this national system of health practitioner regulation. And it very much has a focus on protection of the public and patient safety. So if members of the public do have a concern about the of a health practitioner it is important that they draw it to our attention so that if there is a question of public safety that issue can be looked at and if necessary action can be taken."
Listen: Complaints about foreign-trained doctors
Your Comments
Join the Discussion