SBS Radio News
Tabcorp lifts first quarter revenue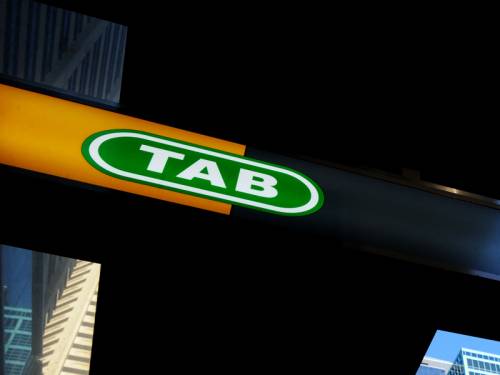 New keno and poker machine management businesses have helped Tabcorp lift revenue in the first quarter of the financial year by 2.9 per cent.
Wagering and keno operator Tabcorp has lifted its overall revenue in the first quarter of the financial year by 2.9 per cent despite a fall in revenue from wagering, which is the company's biggest business.
Initiatives such as its Victorian keno business and Tabcorp Gaming Solutions (TGS), which helped clubs and pubs manage their poker machine operations, contributed to revenue growth.
Tabcorp said its revenue in the three months to September 30 from continuing operations was $488.9 million, up from $475.2 million in the same period in the prior year.
"Tabcorp has started fiscal 2013 well, and the company's strategies continue to deliver improved revenue," Tabcorp chief executive David Attenborough said in a statement on Wednesday.
"Our investments in expansion initiatives, such as Tabcorp Gaming Solutions and the new Victorian keno business are contributing to company growth."
Tabcorp's quarterly revenue figures for continuing businesses did not include revenue from the Tabaret poker machines business, for which the licence expired on August 15.
Revenue from Tabaret was $130.2 million up to August 15, down 54 per cent from $284.1 million in the full first quarter of the prior year.
Wagering operations posted a 2.4 per cent drop in first quarter revenue to $384.6 million from $394.1 million.
Tabcorp said the fall was due to the new terms of its Victorian wagering and betting licence that came into effect in August.
Tabcorp now shares profits from the business with the Victorian racing industry on a 50:50 basis, compared to 75 per cent for Tabcorp and 25 per cent for the industry under the previous licence.
Total revenue from the wagering business, including the racing industry's share, was $20 million higher than the previous corresponding period.
Tabcorp's keno business posted a 17.7 per cent rise in first quarter revenue to $53.9 million, boosted by the launch of keno in Victoria and continued growth in NSW and Queensland.
Tabcorp's media and international business, which owns racing broadcasters, had a 6.2 per cent rise in first quarter revenue to $49.5 million.
The newly established TGS business posted revenue of $13.1 million in the three months to September.
Tabcorp said that in its wagering business, fixed-odds betting grew by 30.3 per cent to $94.7 million, exceeding the decline in revenue from totalisator betting.
The animated racing game, Trackside, generated revenue growth of 8.7 per cent.
Tabcorp's telephone and online betting service in the Northern Territory, Luxbet, grew revenue by 52.8 per cent, to $8.1 million.
Tabcorp shares were four cents higher at $2.93 at 1518 AEDT on Wednesday.